Meghan Markle Never Stops Acting, Prince Harry Looks Miserable More Often, Netizens Claim
Meghan Markle never stops acting while Prince Harry looks miserable more often, according to some netizens.
Royal fans discussed on online forum Quora whether or not Markle is the diva she is made out to be. According to Claire Chase, Markle "promoted herself as a diva."
A number of online users claimed that Markle couldn't stop acting. Graham Short, a musician, writer and entertainer, also observed that Prince Harry was starting to look miserable more often.
"When cameras are about, Meghan Markle will act. Meghan can't stop acting, but did anyone really expect her to stop after she was told she was a duchess? What is noticeable, is that Harry is starting to look miserable, more often," Graham wrote, adding snaps of Prince Harry looking despondent.
"Probably. Anecdotally it looks that way. Unfortunately actors never stop acting. We've had it before …princess Margaret for sure. Maybe even, dare I say it, Diana," Chris Wilson added.
The Duchess of Sussex has been subjected to various criticism. Just recently, Candace Owens called Markle a "witch" following her and Prince Harry's emotional interview on ITV documentary.
The duchess revealed that she was not okay. She got candid as she shared the ill-treatment she received from the press and how only a few people asked her if she was okay. On the same interview, Prince Harry compared the media's treatment to his mom and wife, but Owens objected.
"Using African children as a backdrop to complain about your over-privileged life is offensive. Invoking your own mother's tragic death to demand the press stop calling out your hypocritical wife is downright disgusting," Owens wrote on Twitter. "Meghan Markle is a witch. Harry is under her spell."
Broadcaster Alan Jones also reacted to Prince Harry and Markle's interview. According to him, what they did was close to an insult.
The couple was in Africa and was around the poorest of the poor. Majority of the people there have no possessions and the couple is complaining on how tough life is.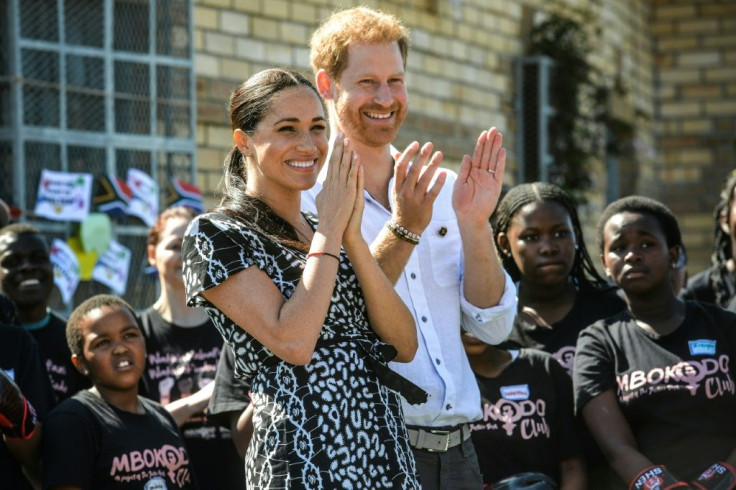 © Copyright IBTimes 2023. All rights reserved.