Meghan Markle Opens Up About Father Thomas, Half-Sister Samantha's 'Betrayal' In Oprah Interview
KEY POINTS
Meghan Markle felt betrayed by her father Thomas when he told her he didn't speak with the press
The duchess said she couldn't imagine doing something intentionally to cause pain to her child
Markle said her relationship with her half-sister Samantha is different from her dad's because they don't know each other
Meghan Markle got candid about her relationship with her dad, Thomas Markle Sr., and her half-sister, Samantha, and she also addressed how she felt about their "betrayal" in her interview with Oprah Winfrey.
Prince Harry and Makrle opened up about their relationship with their respective families in their controversial interview. The host asked Markle if she felt betrayed when her dad spoke to the tabloids, and the duchess said she wasn't sure if she was comfortable "even talking about that."
"If we were going to use the word betrayal, it's because when I asked him, when we were told by the comms team, this is a story that was going to be coming out, which, by the way, the tabloids had apparently known for a month or so and decided to hold until the Sunday before our wedding because they wanted to create drama, which is also a really key point in all this," she was quoted by CBS News as saying.
She added that tabloids do not report news because "they create the news." Markle shared that when she spoke to her dad, he told her he had "absolutely not" been speaking with the press. When Winfrey said her father "basically lied to you," Markle said she told him the institution could help him if he told them the truth.
"He wasn't able to do that. And that for me has really resonated, especially now as a mother," Markle continued. "And also me saying just full stop, if we use this to protect you, we won't be able to protect our own children one day. Well, I'm talking about your grandchildren, so I can't — I mean, I look at Archie. I think about this child and I go I can't, I genuinely can't imagine doing anything to intentionally cause pain to my child."
Markle also weighed in on her relationship with Samantha. Just like her dad, her half-sister had made several interviews talking about her. But unlike her father, for the duchess, she and Samantha do not have a relationship.
Samantha released her book "The Diary of Princess Pushy's Sister Part 1" last month. When the duchess was asked about it she said, it would be "very hard to tell all when you don't know me."
"I mean, this is a very different situation than my dad, right. When you talk about betrayal, betrayal comes from someone that you have a relationship with. Right. I don't feel comfortable talking about people that I really don't know," she said. "I mean, the last time I saw her must have been at least 18, 19 years ago. And before that, ten years before that."
However, in her book, Samantha claimed that she called Markle at her apartment in Canada in December 2015 and the duchess was very excited. The statement was inconsistent with Markle's claim that she barely knew Samantha who is 17 years her senior, Lady Campbell said in her review of Samantha's book.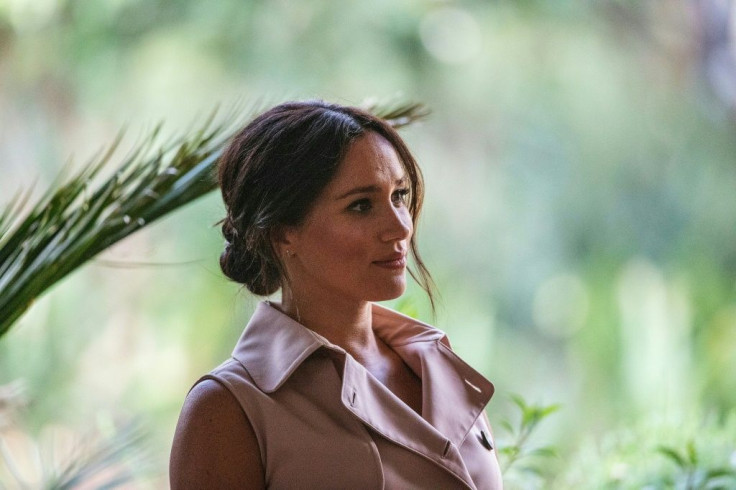 © Copyright IBTimes 2023. All rights reserved.