Meghan Markle Pregnancy Rumors Claim Duchess Allegedly Expecting Triplets, Due Date This Spring
KEY POINTS
Meghan Markle is at the center of some outrageous pregnancy rumors
Meghan Markle is allegedly pregnant with triplets
Meghan Markle is rumored to be seven months pregnant
Meghan Markle once again sparked rumors that she's expecting her second child with Prince Harry.
On Twitter, one royal fan even went as far as claiming that the Duchess of Sussex is pregnant with triplets.
"Meghan Markle announces she is pregnant with triplets," Twitter user @CanaryMarthaj said.
Twitter user @aliya_Hshah accused Markle of lying about her first pregnancy. She said that this is the reason why Prince Harry's wife couldn't be pregnant with her second child because she was never pregnant the first time.
"I want all #mothers out there with a 4 to 5-month old baby to honestly answer: could you do any or all of the seven things that #MeghanMarkle did? I couldn't do even one of them. Is #Archie even a real baby? Was she pregnant? #Megxit #elephant #Vogue #TV #royals #voiceover #Disney," she wrote alongside a poll.
The results of the poll revealed that 96.3 of the respondents are convinced that Markle faked her first pregnancy while only 3.7 percent are convinced that she was telling the truth.
Twitter user @palinterest claimed that Markle and Prince Harry will be welcoming their second child this spring. The royal fan's allegations coincided with a previous story published by OK! magazine in December.
At that time, the tabloid claimed that Markle was once again expecting and that she's pregnant with a baby girl. The outlet even posted a photo of the Duchess of Sussex seemingly with a growing baby bump.
If the tabloid's claim was correct, this means that the "Suits" alum is approximately seven months pregnant. As such, she is scheduled to give birth in the spring.
However, none of the outrageous claims and speculations have been proven to be correct. Markle is not pregnant with her second child, and there has not been any indication that she and Prince Harry are trying to conceive.
And if the royal couple decides to have another baby, it will most likely be announced via their official Instagram account.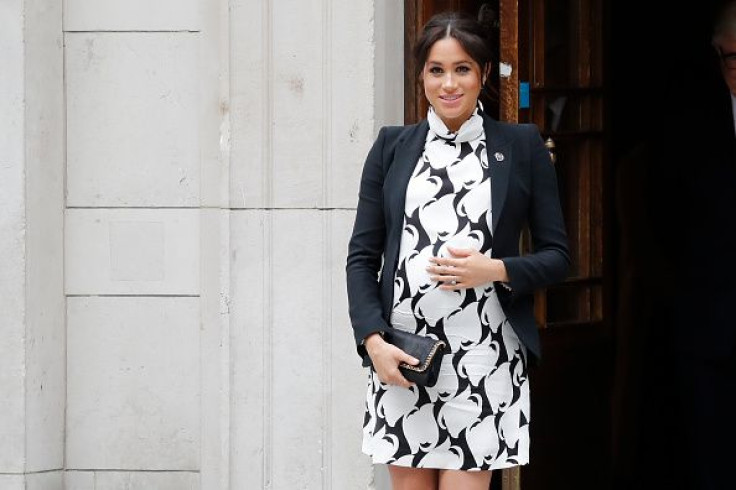 © Copyright IBTimes 2023. All rights reserved.