Meghan Markle Pregnancy Update: Duchess Talks Baby's Due Date, Gender Surprise
Meghan Markle's pregnancy is much debated these days, but the Duchess of Sussex may have put due date rumors to rest.
Meghan talked to the public for 45 minutes with Prince Harry when they visited Hamilton Square in Birkenhead, England on Monday. She told some of the well wishers lined up around the square that she was six months pregnant, and her due date is in late April or early May, according to the Daily Mail.
After appearing at the British Fashion Awards last month, royal onlookers started to speculate if Meghan was further along in her pregnancy due to her expanding bump. Reports claimed she might be due in March, but the former actress ousted those rumors.
She also addressed rumors that she is having a girl, but she couldn't confirm or deny. Despite oddsmakers placing bets on the royal baby's gender, the Duchess of Sussex doesn't know if she is having a boy or girl. Meghan said they were looking forward to the baby's gender being a "surprise."
It sounds like they're still looking for baby names. Harry was caught asked how one little girl spelled her name, Lily, and another onlooker asked Meghan if she'd name her child Amy. The Duchess said she'd have to think about it.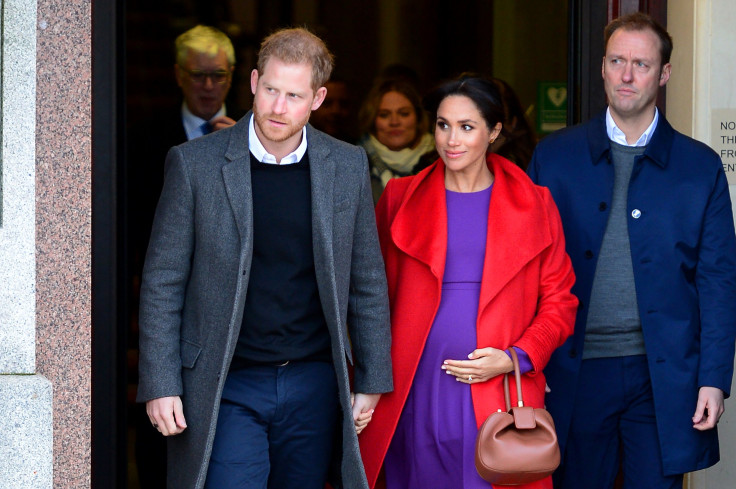 © Copyright IBTimes 2023. All rights reserved.