Meghan Markle Pregnant: Duchess To Hire A Surrogate For Baby Number 2?
KEY POINTS
Meghan Markle is rumored to have hired a surrogate for baby number four
Critics are still accusing Meghan Markle of lying about her first pregnancy
Meghan Markle is accused of hiring a surrogate with Archie
Meghan Markle is reportedly hiring a surrogate for baby number two.
Royal fans are convinced that Markle won't carry her second child with Prince Harry. Rather, she will be hiring a surrogate from Los Angeles to carry her second baby.
Other royal fans are also convinced that Markle didn't get pregnant with Archie. They believe that Prince Harry's wife already hired a surrogate with her first child.
"Meghan Markle may use LA surrogate like Kim Kardashian in 2020. Should say like Meghan already did for surrogate Archie in 2019," Twitter user @_cewhitehead said.
"I hope this is another one of those Meghan Markle PR fake stories and Kate will keep her kids away from Meghan and her surrogate born child," Twitter user @DuchessLies said.
"The only shame for women is Meghan Markle, who hired a surrogate and pretended to be pregnant. She is a yacht girl who is embarrassing the royal family," Twitter user @Giii75 said.
One royal fan uploaded a side by side photo of Archie and Prince Harry around the same age and said that the former seems bigger but with lesser hair.
"I suspect Archie is older than Meghan Markle claims so she shaved his hair off to make him look younger and the surrogate gave birth earlier than expected," Twitter user @DuchessLies said.
"The pillow tummy, the hand on the belly, the hospital charade, the secrecy, the no picture rule (surrogate mom still deciding?), etc. etc. etc.! Does Meghan Markle think the British monarchy is like Hollywood? I thought she's smart?" Twitter user @LynneBailey said.
Meanwhile, Markle has not hired a surrogate for her first baby, and she hasn't hired a surrogate for baby number two. In fact, the Duchess of Sussex is not yet pregnant.
Even though she has been seemingly dropping some pregnancy clues, the official confirmation regarding her pregnancy will only come from the palace. Until then, these claims should be taken with a grain of salt.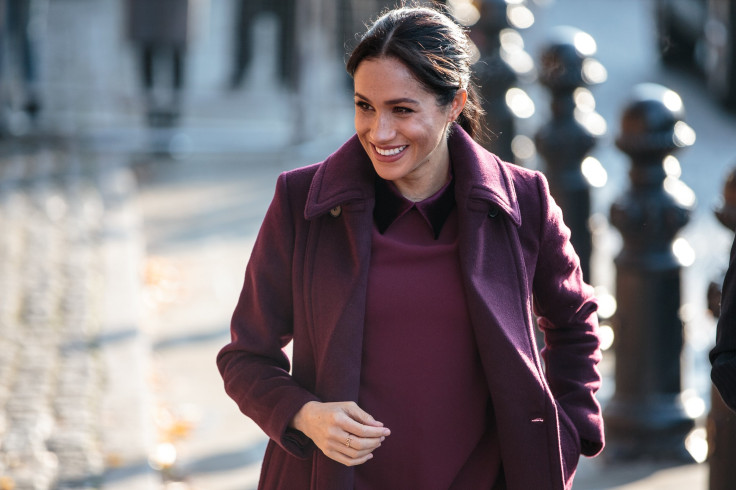 © Copyright IBTimes 2023. All rights reserved.