Meghan Markle, Prince Harry Could Still Lose HRH Titles, Expert Says
KEY POINTS
A royal expert claims Prince Harry and Meghan Markle's HRH styles can still be taken away
The Duke and Duchess of Sussex dropped their HRH titles in their thank you letter to Street Games
The Sussexes are still entitled to using the coronet logo even after they stepped down from their royal roles
Meghan Markle and Prince Harry have maintained their HRH titles after stepping down from their royal roles, but according to a royal expert, the couple could still lose them.
The Duke and Duchess of Sussex no longer use their HRH styles, but they are still entitled to it. When they decided to step back from their royal rules, the Queen decided to leave them their HRH titles.
"As agreed and set out in January, The Duke and Duchess of Sussex will retain their 'HRH' prefix, thereby formally remaining known as His Royal Highness The Duke of Sussex and Her Royal Highness The Duchess of Sussex. The Duke and Duchess of Sussex will no longer actively use their HRH titles as they will no longer be working members of the family as of Spring 2020," Prince Harry and Markle's official website states.
However, according to a royal expert, the HRH prefixes can also be taken away from the royal couple because "nothing is set in stone."
"In its extreme form nothing within the British constitution is binding," constitutional expert Iain MacMarthanne told Express. "Royal Warrants can be issued at any time to address any matter either arising or one requiring rectification or clarification. Nothing is set in stone."
The commentator highlighted the case of King Edward VIII's wife Wallace Simpson. She was never given an HRH style despite being married to a prince. Another example is Prince Charles' second wife, Camilla Parker Bowles. The Duchess of Cornwall has never used the Princess of Wales title even if she is entitled to it.
"Consider the case of the Duchess of Windsor, or the Duchess of Cornwall, by law the former should have been an HRH and the latter the Princess of Wales, but neither were what they should have been," MacMarthanne added. "This is the nature of the elasticity of our constitution, it moves to accommodate as and when required."
As such, in the case of the Duke and Duchess of Sussex, there is still a chance that they would lose their HRH styles. "Consequently, what has been given, can be taken away - as it was for many former HRH's who lost the style by the 1917 Warrant, it can also be given, or whatever practices might have been can modified," MacMarthanne added.
In related news, Prince Harry and Markle dropped their royal titles when they wrote their thank you letter to Street Games, a national sports charity dedicated to helping young people in the U.K.'s most disadvantaged areas. They signed the letter simply as "Harry & Meghan."
The royal couple, however, had been attacked for still using the crown logo in their letter. But royal expert Richard Fitzwilliams defended Prince Harry and Markle's move.
"They are entitled to use the coronet as Harry is the son of an heir apparent and Meghan was also assigned a coronet on their marriage," he told Insider.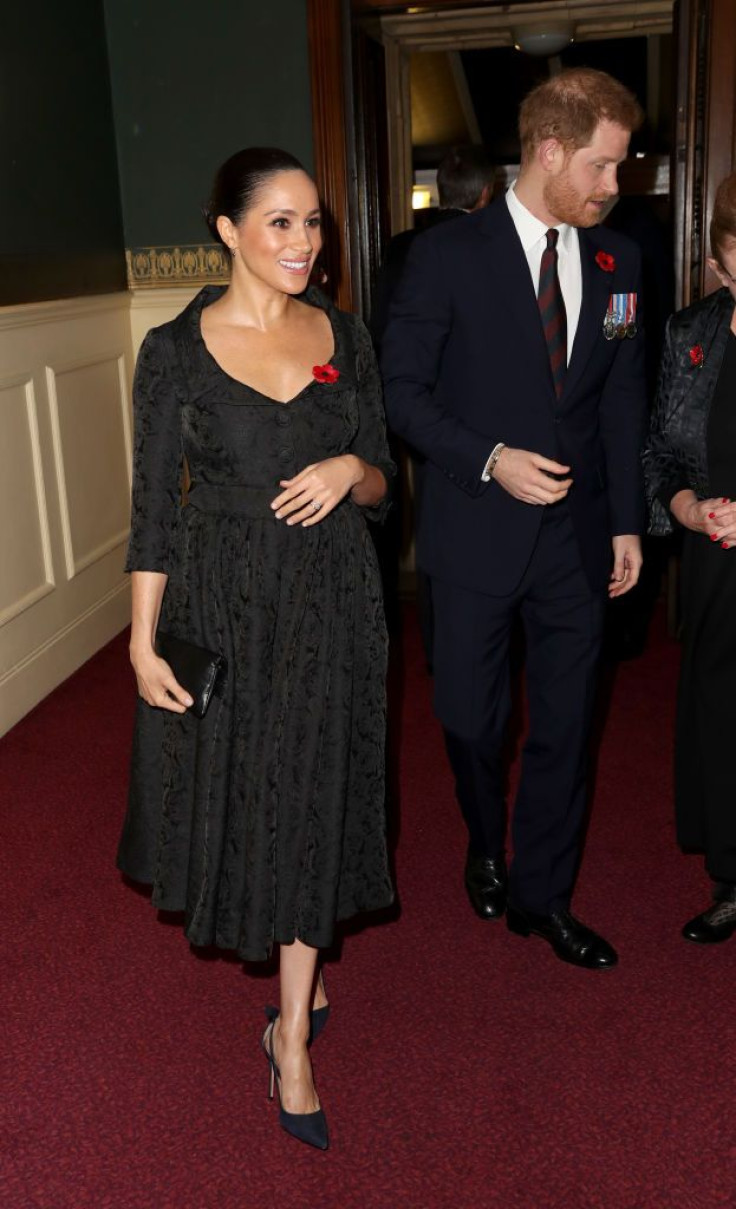 © Copyright IBTimes 2023. All rights reserved.