Meghan Markle, Prince Harry Made Sure To Stay On 'Friendly Territory' During UK Return: Royal Commentator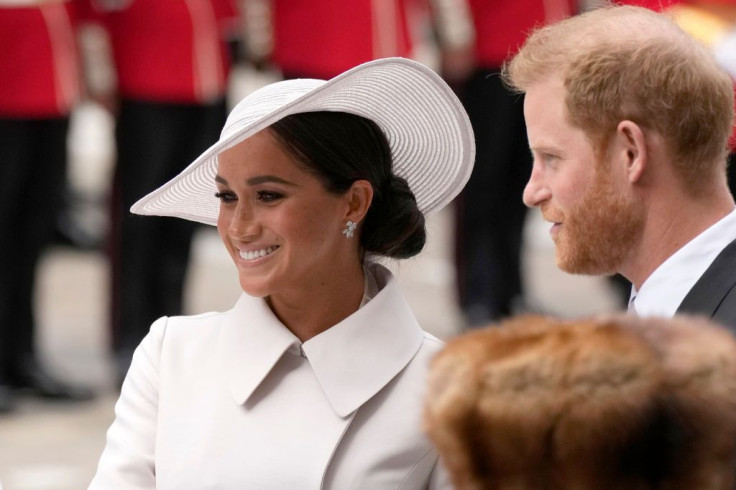 KEY POINTS
Victoria Arbiter said Prince Harry and Meghan Markle's U.K. return was a "carefully managed visit"
The Duke and Duchess of Sussex will unlikely meet with Prince Charles and the Queen because their relationship remains frosty
Arbiter believes there are still trust issues between the royal family and the Sussexes
Meghan Markle and Prince Harry made sure they would only receive a warm reception on their return to the United Kingdom, according to a royal commentator.
The Duke and Duchess of Sussex maintained a low profile during their last visit to the United Kingdom months ago. They went to England for the Queen's Platinum Jubilee celebration. However, many felt that they received a frosty reception at the time. Prince Harry and Markle seemed to take the reins this time to ensure they would only get a positive response.
Royal commentator Victoria Arbiter appeared on "Sunrise" and spoke about Prince Harry and Markle's return to the U.K. According to her, it's a "carefully managed visit." The couple has been picky about the organizations they are seeing to ensure they would only receive a warm welcome.
"I do think that Harry and Meghan have very carefully chosen the organizations that they are going to be interacting with," Arbiter said. "As you mentioned, they'll be up in Manchester for the One Young World Summit, Meghan has been involved with them since 2014. They'll be in Dusseldorf for the Invictus Games, of course, Prince Harry's beloved organization. And then they'll be with the World Child Awards on Thursday, another of Harry's most favorite organizations. So, they've made sure to stay on friendly territory, and I think with those organizations, in particular, they'll be a warm welcome."
Arbiter also said that "there is no expectation" for the royal couple to meet any members of the royal family, including Prince Charles and Queen Elizabeth, who are both in Scotland for their summer vacation.
The host asked Arbiter about Prince Harry and Markle going to Manchester and Germany but possibly not visiting his grandmother and father in Scotland.
"No, cause it seems that [their] relations are a still a little frosty. Let's put it that way," she explained. "You may remember at the Platinum Jubilee, they skipped out of town before the Jubilee celebrations had even finished. London was still cheering and waving the Queen on and Harry and Meghan were on a plane to Los Angeles, so I think there are probably still trust issues given, we still don't know when Harry's memoir is going to be coming out and of course, the recent comments from the duchess in her interview for The Cut."
In Markle's recent interview with The Cut, she talked about healing and forgiveness, and the interviewer also wondered if there was room for it for her royal in-laws and own family.
"I think forgiveness is really important. It takes a lot more energy to not forgive," Markle said. "But it takes a lot of effort to forgive. I've really made an active effort, especially knowing that I can say anything."
She took a breath and smiled before adding, "I have a lot to say until I don't. Do you like that? Sometimes, as they say, the silent part is still part of the song."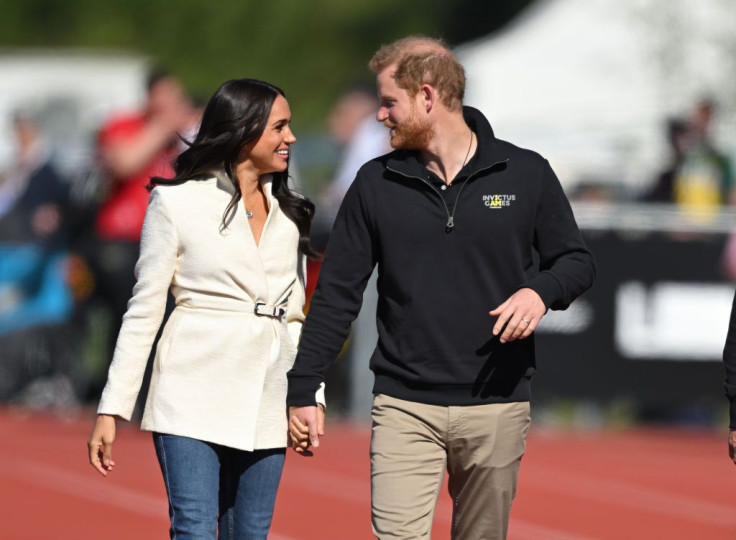 © Copyright IBTimes 2023. All rights reserved.
FOLLOW MORE IBT NEWS ON THE BELOW CHANNELS