Meghan Markle, Prince Harry May Have To 'Renounce Their Royal Titles'
Recently, Prince Harry and Meghan Markle returned home following their royal trip to Africa. They have since returned to their royal life in the UK, but the length of their stay could be a lot shorter than fans of the Duke and Duchess of Sussex may expect.
According to Express, the members of the royal family hinted at a desire to move to Africa in their new documentary, "Harry and Meghan: An African Journey." The move would reportedly be a result of the constant attention from the British media.
READ: Why Meghan Markle, Kate Middleton Wore Same Color On Royal Tours: 'Strategic Choice'
However, royal correspondent Victoria Arbiter doesn't believe going to such lengths would come without sacrifices.
"In the documentary, Meghan talks about the grass always being greener, but there are logistics that come into play when you're a member of the royal family," she revealed, adding that financial difficulties and security needs could prove to be problematic.
Continuing, she said, "Yes, they're both independently wealthy and they could support themselves there, but is the South African taxpayer suddenly paying for their security, or is the British taxpayer paying for that?"
Additionally, she stated that another possible issue that could arise following such a move would be the fact that it would seem as though favoritism was coming into play if the Duke and Duchess were allowed to relocate. Therefore, the only option if such a move were deemed to be necessary for the royal couple would be to "renounce their royal titles and their royal life."
"That's just not going to be OK unless, of course, they renounce all of their royal privileges, their royal titles, everything to do with their life as a member of the royal family - I don't see that happening, either," Arbiter then said.
The fact that the couple may be considering a move likely would not surprise royal followers as the two have recently made their views quite clear regarding how they view the treatment they've received. Not only has Prince Harry launched lawsuits against various publications that he said stole his voicemails and hacked his phone, but Meghan has also reportedly hired "attack dog" lawyers to confront her estranged father, Thomas Markle.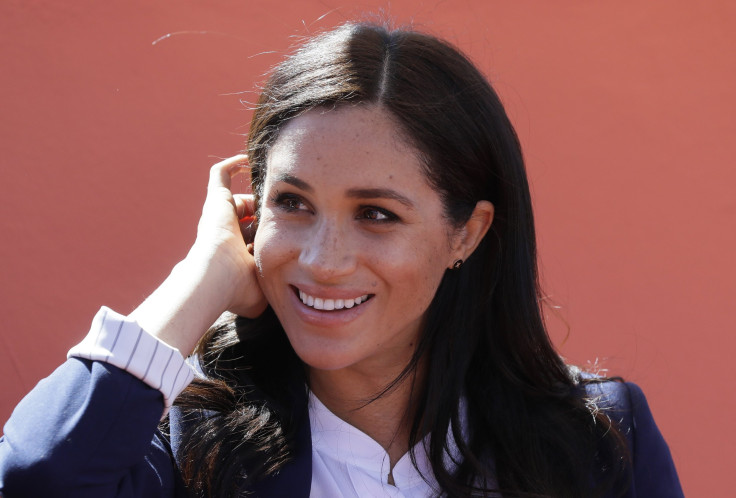 © Copyright IBTimes 2023. All rights reserved.