Meghan Markle, Prince Harry To Recreate Balcony Kiss With This, Expert Says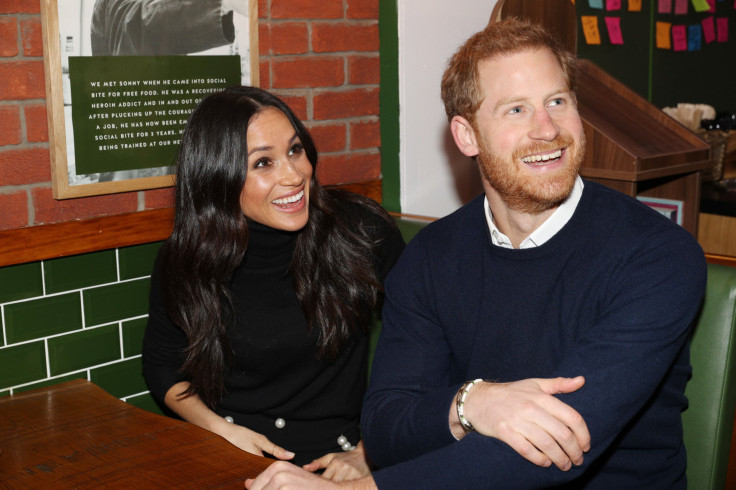 Prince Harry and Meghan Markle are expected to share their first public kiss at the chapel where they will exchange "I do's."
Initially, some sources think that Prince Harry and Markle will forgo the balcony kiss because the newlyweds will not be able to return to the Buckingham Palace for it. But the "Suits" star and the Duke are expected to recreate it.
Royal commentator Richard Fitzwilliams told Daily Express that the "significant" and "historic" moment will take place at the steps of St. George's Chapel, Windsor Castle. Of course, Prince Harry and Markle will not disappoint the public by sharing their first kiss as a married couple after the wedding ceremony.
"It is the moment which the media need on an occasion as significant and historic as this and I am sure there will be a kiss after the service on the steps of St George's Chapel before the carriage procession begins," Fitzwilliams said.
"Harry and Meghan will arrange this their way but they know how eagerly this will be anticipated and I think there is certain to be a kiss for the cameras to reach the vast global audience who will be watching and waiting."
Fitzwilliams explained that Princess Diana and Prince Charles were the first to share a kiss on the balcony for the crowd. Prince Andrew and Sarah Ferguson followed.
Prince William and Kate Middleton also did the same during their royal wedding in 2011. Town & Country noted that the crowds cheered wildly, prompting the Duke and Duchess of Cambridge to kiss twice at the balcony.
In related news, Markle is expected to be very different from Middleton. Royal expert Kelly Lynch stated that the future royal's career in Hollywood enabled her to be confident which Middleton worked on for years.
"Meghan's training as an actress allows for the kind of self-confidence that took Kate a few years to build up," Lynch said. "Mind you, Kate never willingly sought out the spotlight; she just happened to fall in love with a public figure. Meghan, on the other hand, grew up in Hollywood (her dad was a cinematographer) and works in an industry where your job is to stand out."
The "Horrible Bosses" star is an active advocate for women's rights and gender equality. Lynch believed that this would be the forefront of Markle's royal advocacies.
© Copyright IBTimes 2023. All rights reserved.