Meghan Markle, Prince Harry Royal Wedding Memorabilia Features Major Error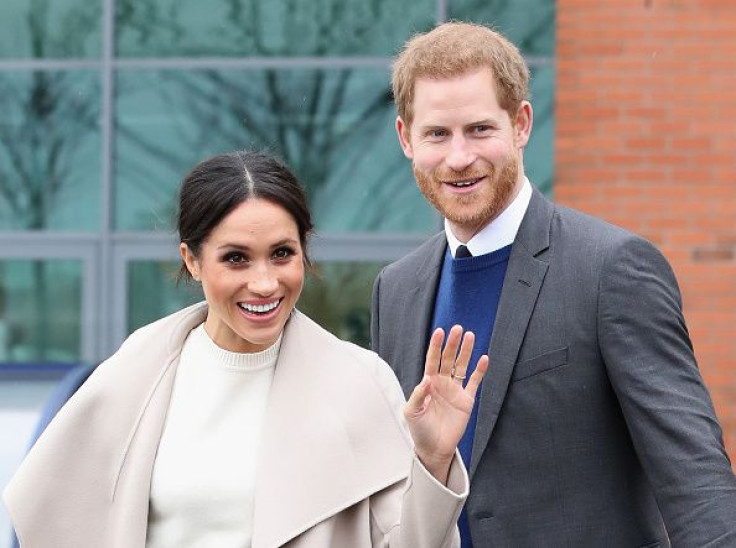 Meghan Markle and Prince Harry's royal wedding memorabilia featured a huge mistake.
The manufacturers of the $35 plate printed Ed Sheeran's photo on the commemorative crockery instead of Prince Harry's face. A photo of the platter showed Sheeran and Markle's photo alongside some details about the latter's wedding to Prince Harry.
Luckily, the royal couple's wedding is still a couple of weeks away so the manufacturers can still replace the plates. However, the error already made headlines especially after Darren McGrady, the former royal chef, spotted the error on Etsy.
The potter's listing page on the shopping site read, "Celebrate THE wedding of the year with this beautiful china plate featuring the portraits of Prince Harry and Meghan Markle. Whether you choose to eat your toast and Marmite (Harry's favorite snack) from or hang it on your wall, this plate won't fail to raise a smile and evoke pride in our country's most cherished couple."
On his Twitter account, McGrady shared a photo of the china plate, as well as the information on the Etsy site.
"Loving all the #PrinceHarry and #MeghanMarkle #RoyalWedding2018 memorabilia. Just think some companies should do a little more research first," he wrote (via Express).
Last month, Town & Country revealed that other commemorative items that royal fans may purchase in and around Windsor. The list includes a stunning china plate that has Prince Harry and Markle's initials on it.
A placemat with Prince Harry and Markle's official photo in Nottingham will also be sold. A royal flag with the same photo and the couple's name will likewise be available for purchase.
Other items include a mug with the couple's engagement information, another mug with their photo, Prince Harry and Markle paper dolls, a royal coloring book, a life-size cutout, and a "When Harry Met Meghan" pin.
Markle and Prince Harry will tie the knot on May 19 at St. George's Chapel in Windsor Castle at 12 noon (7 a.m. EDT). A carriage procession around Windsor will follow at 1 p.m. (8 a.m. EDT).
After the procession, the wedding guests are expected to attend a lunch reception hosted by Queen Elizabeth II at St. George's Chapel.
© Copyright IBTimes 2023. All rights reserved.