Prince Harry, Meghan Markle Can't Use Royal Titles To Earn Money: Royal Expert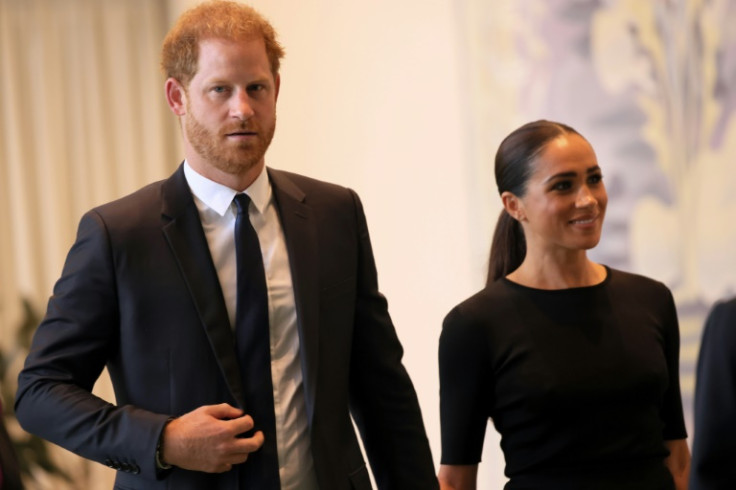 KEY POINTS
A labor MP can put up removal of title bill for Prince Harry and Meghan Markle, according to Angela Levin
Levin said the MP of York already did this to Prince Andrew because locals don't want him to use their home title
Levin added that it's interesting to see the content of Prince Harry's memoir and the Netflix docuseries
Prince Harry and Meghan Markle got slammed for still using royal titles.
British journalist and royal biographer Angela Levin appeared on GB News and talked about royal titles. According to her, a labor MP of York pushed for the removal of the title bill for Prince Andrew because "so many people in York don't want Andrew to use their home title anymore." The "Camilla: From Outcast to Queen Consort" author added that it will be heard on Dec. 9, and if that happens "it could also be used for Harry and Meghan."
TV presenter Nana Akua commented that she wanted to hear the MP for Sussexes if they would make the same move to remove the titles for Prince Harry and Markle. Prince Harry's biographer said anyone could do that once they "got the okay on that."
"So, it'll be very interesting I think to see what the documentary on Netflix will be like, which is coming out in December and also what Prince Harry's book will be like, which is coming out at the beginning of January, so if he is going to attack the royals, attack his father, and attack his stepmother a lot, maybe this will be used to actually say 'Cheerio,'" Levin added.
Akua commented that people would still watch and buy whatever the Sussexes do even without their royal titles because people are "slightly addicted" to seeing things unfold in them. Levin agreed but believed that the Duke and Duchess of Sussex would not like their titles removed.
"Yes, that's right, but I think they won't like that," the author of "Harry: A Biography of a Prince," said. "They will be very upset, but you can't have your cake and actually spit it out. If you criticize the monarchy endlessly and think how awful it is and everybody's trapped, who's in there, why do you want to hold the title if it's just so you can earn money? That's not right, you can't use the royal titles to earn money for yourself."
She also noted how the Sussexes were reportedly going into a "sort of media range" and had been doing things "very grandly" to earn money through the media. She believed that it's the Sussexes' aim at the moment.
Meanwhile, Marlene Koenig, the royal historian and expert, believed that the focus should not be on removing Prince Harry and Markle's titles but on how they use them. She urged the royal couple to stop using the titles.
"Perhaps it would have been kinder and wiser to have said at the time that in business they should use the surname Windsor, or Mountbatten Windsor, or Sussex [...] Meghan Sussex, Harry Sussex in their careers," Koenig said.
Royal biographer and investigative journalist Tom Bower echoed the same sentiment. For him, Prince Harry and Markle should stop referring to themselves as Duke and Duchess of Sussex.
"I don't think they should be allowed to call themselves duke and duchess anymore, and I think the only way in which they can be undermined and reduced in importance in America is to say, 'Well, if you think that of us, this is our family, this is Britain, then you don't need to keep your titles anymore,'" Bower said on "Good Morning Britain."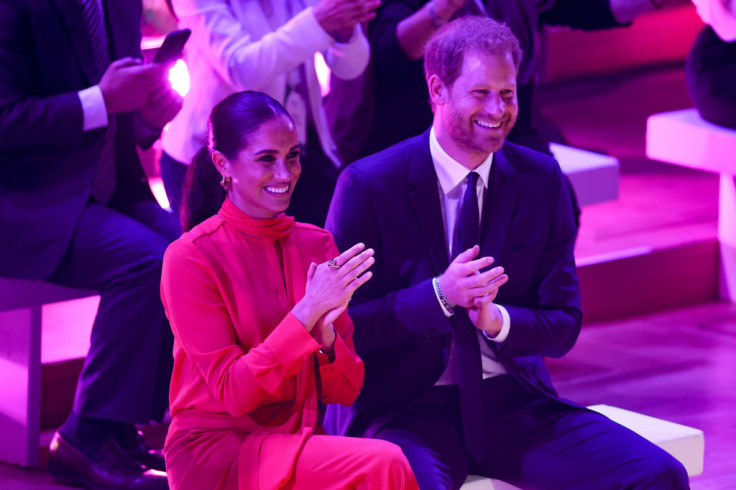 © Copyright IBTimes 2023. All rights reserved.
FOLLOW MORE IBT NEWS ON THE BELOW CHANNELS