Meghan Markle, Prince Harry's 2-Month Canada Stay Cost Taxpayers Over $40K
KEY POINTS
Prince Harry and Meghan Markle's two-month stay in Canada cost taxpayers over $40,000
The royal couple was slammed for leaving Canada without notice
The Duke and Duchess of Sussex reportedly moved to the U.S. because they have a huge support system there
Meghan Markle and Prince Harry's stay in Canada costs taxpayers over $40,000.
The Duke and Duchess of Sussex flew to Canada in November 2019 and stayed there until the holidays. According to Page Six, the Royal Canadian Mounted Police (RCMP) spent at least CAD $56,384 or about US $41,500 for protection during their two-month stay in the country.
The publication noted that the actual cost could be far higher because it didn't include the salaries paid to Mounties who helped protect them. Instead, the tally only showed the cost of overtime, travel, meals, incidentals and accommodations.
"For security reasons and to protect our operations, we are not releasing salary costs," the RCMP said in a statement.
The RCMP officials were concerned that the royals were "costing us huge." They also suggested that Prince Harry and Markle only left the country after the financial help was cut off on March 14. However, they refused to provide a total summary of cost.
"More than $50,000 is nothing to sneeze at, especially when you consider the fact that this is taxpayers' money covering bills for one of the most famous and wealthy couples in the world," said Aaron Wudrick, director of the taxpayers' group.
"Had the government not cut them off and had Meghan and Harry stayed in Canada, the bill could have easily turned into millions."
Wudrick said that the Duke and Duchess of Sussex's lifestyle is "an outrageous use of tax dollars." More than 80,000 Canadians also signed the petition saying that the taxpayers should not pay for the royal couple's security.
Prince Harry and Markle returned to the U.K. in March to carry out their final royal duties. Shortly after that, it was reported that they already moved to the United States.
Christina Blizzard slammed the couple in an op-ed for Toronto Sun after they left the Great White North without notice.
"We welcomed you to our shores, gave you the best security money can buy — our Mounties — and you leave without so much as a thank you? What a couple of self-entitled, spoiled brats," Blizzard wrote.
Meanwhile, some sources claimed they left Canada and moved to L.A. because they have a huge support system in the area. Markle has her mom Doria Loyce Ragland and friends living in L.A.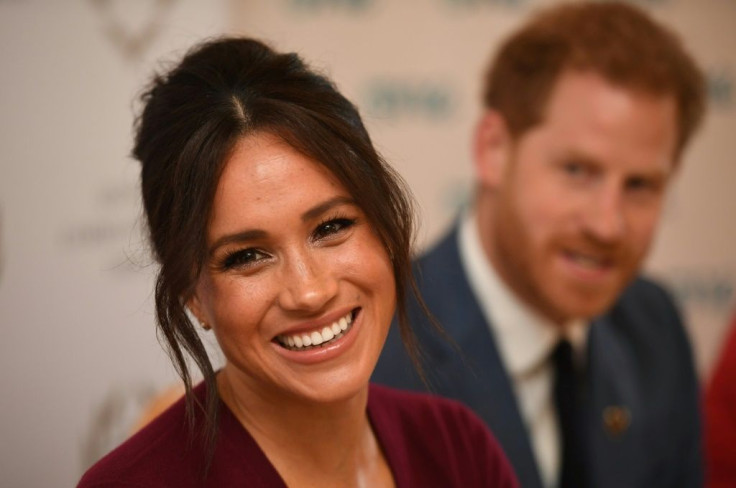 © Copyright IBTimes 2023. All rights reserved.