Meghan Markle, Prince Harry's 'Glaring Flaw' Revealed After William, Kate Did This
Meghan Markle and Prince Harry's glaring flaw was revealed after Prince William and Kate Middleton took their kids to watch football.
According to Daniela Elser of News.com.au, there's a glaring flaw in the Duke and Duchess of Sussex's game plan and it was revealed shortly after the Duke and Duchess of Cambridge took Prince George and Princess Charlotte to watch football as a family. Elser referred to a photo shared by Kevin James during the Cambridges' outing.
Prince William, Middleton and their kids reportedly slip in and out of their seats in a low-key fashion. Their presence was so "unobtrusive" that it was difficult to tell who their extended group were and who were their protection officers.
"It was all very easygoing and publicity catnip: Senior members of the royal family out and about, surrounded by the Queen's subjects AND with zero fanfare? Could you possibly conjure a more beguiling image of modern day royalty?" Elser wrote.
On the other hand, Prince Harry and Markle just declared a war against the British press. Also, when Markle watched Wimbledon in July, her bodyguard was caught telling fans not to take photos of the duchess or selfies with Markle.
Elser added that the many struggled to find the answer on how much of Prince Harry and Markle's lives were they willing to share. In addition, Prince Harry is unlikely to assume the throne, so the couple is entitled to live quiet lives if they want to.
Elser said that James' photo of the Cambridges demonstrated that there is a middle path. The Duke and Duchess of Cambridge recognize what acceptance is and its underlying notion of respect.
"They acknowledge the intense interest in their family by sharing snippets and the public in turn is largely respectful," Elser added.
Princess Diana's former bodyguard Ken Wharfe reacted to Prince Harry's statement comparing Markle and Princess Diana's struggle with the press. According to Wharfe, the duke made a "monumental misjudgment" and added that the comparison was unfair because when his mother was still alive it was Princess Diana who manipulated the media to her own advantage.
Stephen Glover also shared the same opinion as Wharfe. According to him, Prince Harry was wrong to think that Princess Diana was a "wholly innocent victim."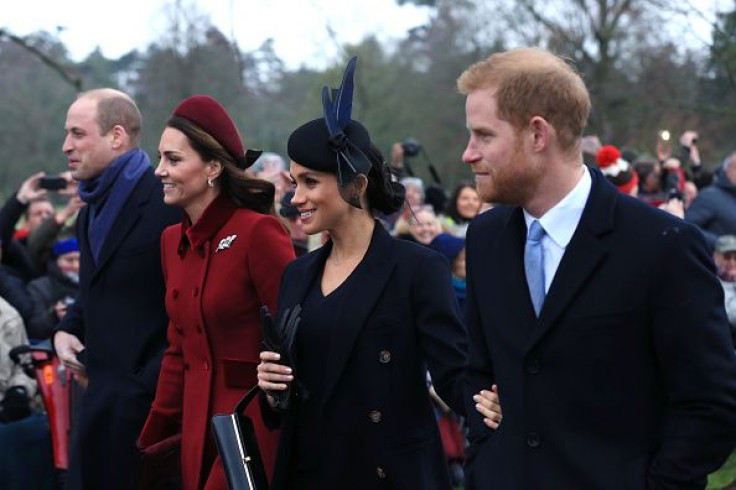 © Copyright IBTimes 2023. All rights reserved.