Meghan Markle, Prince Harry's Marriage Mirrors Prince Charles, Princess Diana's, Netizen Says
Meghan Markle and Prince Harry's marriage mirrors Princess Diana and Prince Charles' marriage, according to a netizen.
Many are still wondering if the Duke and Duchess of Sussex's marriage will work. Some are giving their union a few years before they file for divorce.
According to one netizen, Prince Harry and Markle's marriage mirrors that of his parents, Princess Diana and Prince Charles.
"Several people I have spoken to, are of the opinion that we are seeing a mirror image of Charles and Diana's marriage," Graham Short wrote.
"Charles married Camilla, who was always the love of his life. Diana was the mistake of his life. Already, the signs are there."
The Prince and Princess of Wales' love story was like a fairytale at the start with the picture of Princess Diana finding her prince charming. However, it didn't have a happy ending.
Prince Harry and Markle were also liked by the media and the public, but things changed after their marriage. The duchess has been attacked by the trolls since she joined the royal family.
Short added that "the opinion by those in the know is that Harry will eventually marry Chelsy Davy" just like how Prince Charles married Camilla Parker Bowles following his divorce from Princess Diana.
In a past interview, royal expert Phil Dampier also revealed that many thought Prince Harry would end up with Chelsy. However, their relationship ended because she "got cold feet."
"I don't have any doubt that Chelsy was the love of Harry's life and he will always carry a torch for her," Dampier said.
"I'm sure he wanted to marry her and the only reason he didn't was because she got cold feet and couldn't face the prospect of living the rest of her life in the spotlight as a princess. She just wasn't cut out for it and so the relationship was doomed in the long term."
In June, there were rumors that Chelsy was back in Prince Harry's life. According to an insider, Prince Harry and his ex-girlfriend have always remained in touch and she has been a constant support for the duke over the years. Chelsy has reportedly been crucial in helping Prince Harry through his ups and downs.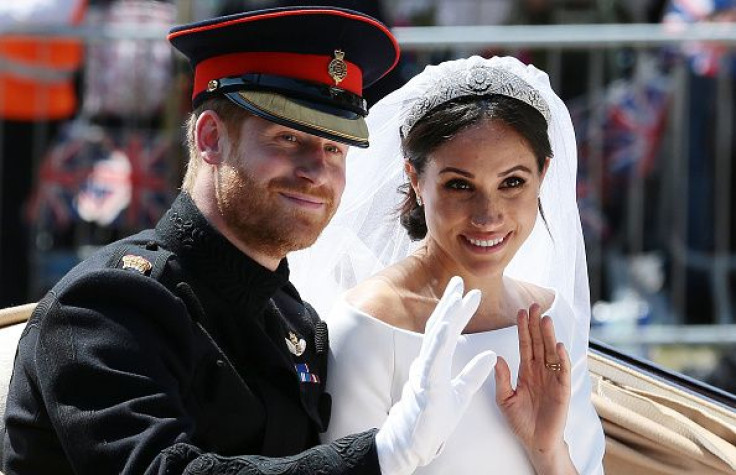 © Copyright IBTimes 2023. All rights reserved.