Twitter Accuses Prince Harry Of Being A Racist After William Denies Racism Allegation In Oprah Interview
KEY POINTS
Twitter users accused Prince Harry of being a racist due to his Nazi costume in 2005
Several netizens supported Prince William after denying that the royal family is racist
Some disagreed with Prince William's statement because they believe Prince Harry is racist
Prince Harry and Meghan Markle alleged that a member of the royal family had concerns about Archie's skin color, but the accusation backfired when many Twitter users called the Duke of Sussex a "racist."
The Duke and Duchess of Sussex made a shocking confession during their sit-down interview with Oprah Winfrey when they revealed that there were discussions about their child's complexion when Markle was still pregnant with Archie. Prince William addressed the racism allegation directly by denying it and many supported him. Several even came after Prince Harry and accused him of being the racist in the royal family due to his Nazi costume years ago.
"And I absolutely believe him. The only racism I have seen from them is this," one commented on a report about Prince William denying that the royal family is racist while sharing a photo of Prince Harry wearing a Nazi uniform to a costume party in 2005.
"THIS ONE IS!!" another wrote while sharing a picture of Prince Harry wearing the controversial Nazi costume with a headline that read, "Harry the Nazi."
"Harry's a product of his family. He should watch what he says as he isn't so innocent," another wrote.
Meanwhile, some disagreed with Prince William that the royals are not racist for the same reason — Prince Harry wearing a Nazi uniform.
"Has he met Harry he used to dress up as a Nazi," a different netizen wrote.
"Except for Harry who was a N*zi for Halloween," another added.
"Not racist? There are literally Nazis in the family," a third user commented.
Meanwhile, many praised Prince William for addressing the issue. Some also believed that the Duke and Duchess of Cambridge do not need to do anything about it because it's Prince Harry's mess.
"Dignity to its highest in Prince William. #PrinceWilliamIsAKing," one wrote.
"Good on him, if I were William I'd cut him off too. Brothers like that who needs enemies?" another added.
Meanwhile, one netizen said he was annoyed by Prince Harry and Markle's revelation because there was no context provided. The couple did not make it clear if it was a passing comment or a detailed conversation. The netizen added that it could be a child like Prince George simply asking.
"It also could've been simple speculation of whom the child is going to look more alike; as is with every birth, people wonder who its going to look after," a different netizen added.
Despite the backlash against Prince Harry with many accusing him of being a racist, several sent their love and support to the duke.
"I love prince harry so much like i don't know a better man," one tweeted.
"There is something kinda bad--s of Prince Harry's life story, growing up as a prince, seeing all the injustices his country enacts, being disillusioned by patriotism, marries a woman he loves that his family hates, and ultimately denouncing his status," another wrote.
"Why do we love Prince Harry. I always thought he was the cool kid," a third user added.
The Queen already addressed the racism allegation against the royal family saying that "some recollections may vary." The monarch also said that they took it "very seriously" and it "will be addressed by the family privately."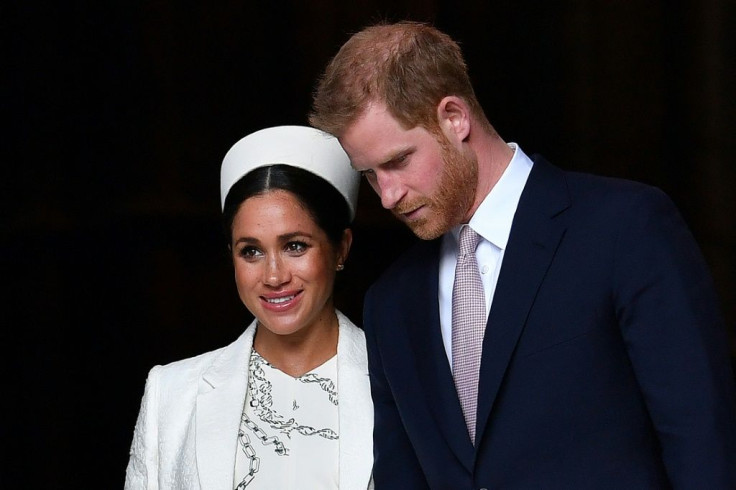 © Copyright IBTimes 2022. All rights reserved.
FOLLOW MORE IBT NEWS ON THE BELOW CHANNELS