Meghan Markle Reportedly Gave 'Creepy' Donald Trump A 'Wide Berth' When POTUS Visited Set
KEY POINTS
Meghan Markle gave Donald Trump a "wide berth" when he visited the "Deal or No Deal" set
Meghan Markle made a makeup blunder
Meghan Markle said that her stint on "Deal or No Deal" was among the things she did to make ends meet
Meghan Markle gave Donald Trump a "wide berth" when he visited the "Deal or No Deal" set.
The Duchess of Sussex was a struggling actress before she landed her role on USA Network's hit legal series "Suits." Markle appeared on "Deal or No Deal" as among the briefcase girls.
According to Andrew Morton in his 2018 book "Meghan: A Hollywood Princess," the current president visited the set of the TV game show. Trump toured the set as he was organizing the Miss Universe beauty pageant at the time and was hosting the U.S. version of "The Apprentice." He appeared on "Deal or No Deal" to cross-promote his show. During his appearance, the POTUS reportedly gave the models his business card and invited them to play golf at one of his clubs. However, Prince Harry's wife kept her distance from Trump. On the other hand, Markle's colleague Tameka Jacobs found Melania Trump's husband "creepy."
"The frequently bankrupt real estate mogul toured the set, giving girls his card and inviting them to play golf at one of his courses. Meghan was one of the girls who gave him a wide berth," Morton wrote.
"He was a creep. Super creepy! But some girls were attracted to money and power and took his number," Jacobs told Morton.
Years after Markle's appearance on the show, she talked about her stint there. According to the duchess, it was one of the things she did to "make ends meet."
"I would put that in the category of things I was doing while I was auditioning to try to make ends meet. I would end up standing up there forever in these terribly uncomfortable and inexpensive five-inch heels just waiting for someone to pick my number so I could go and sit down," Markle said.
In related news, Markle made a makeup blunder when she joined Prince Harry on Thursday at the Endeavour Awards. The duchess was photographed looking down when she delivered a speech and there was a black strip on the middle of her eyelid which appeared so weird. It seemed that the duchess had an extra eye and it didn't escape the eagle-eyed fans.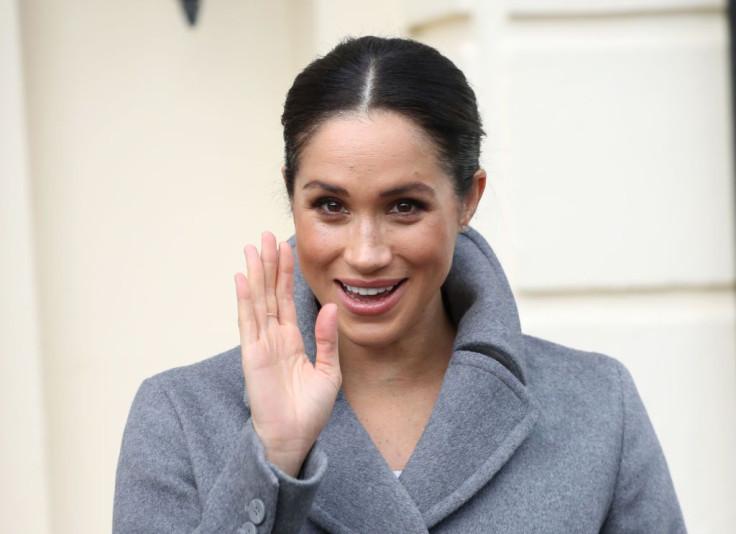 © Copyright IBTimes 2023. All rights reserved.