Meghan Markle Responsible For Some Wounds Prince Harry Endures: Royal Biographer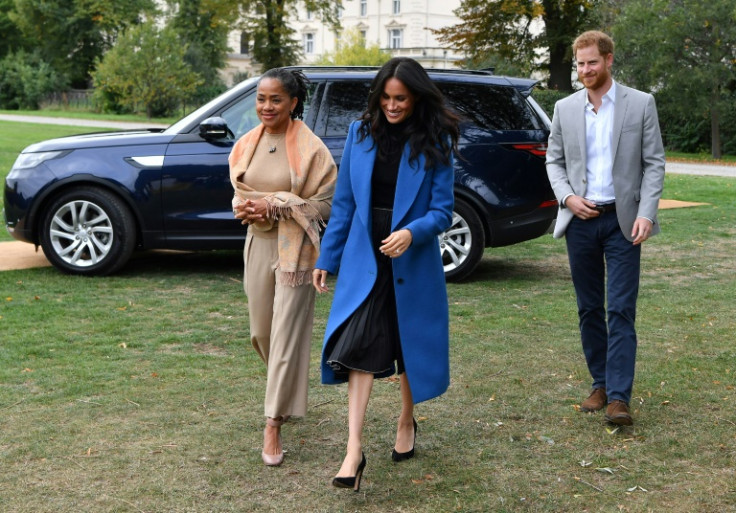 KEY POINTS
Paul Murray said Meghan Markle opened Prince Harry's wounds but wasn't there for his public healing

Angela Levin claimed that Markle caused some of the wounds because Prince Harry was different before
Levin claimed Markle influenced Prince Harry by questioning why he wasn't paid for the engagements he did
Prince Harry's biographer weighed in on his mental health years after moving to the United States with his wife, Meghan Markle.
British journalist and royal biographer Angela Levin joined Paul Murray in the recent episode of the "Paul Murray Live" podcast. During the conversation, the host exclaimed, "It does seem that she was willing to open him up for the wounds to be there, but she's not really there to help with public healing." He seemingly referred to Prince Harry's book, "Spare," where he opened up about their story from his perspective. However, Murray claimed Markle seemed "not that interested in the post-bloodletting healing."
"No, I mean, I think she made some of the wounds, actually," Levin replied. "I mean, he wasn't like that before he got married to her. He loved his family. He loved his father. He said to me he would do anything for William, and when he's King, he wants to be there by his side."
The "Harry: A Biographer of a Prince" author also recounted the time when Prince Harry was still working for the royal family. She remembered that he was once the most popular royal, but Markle allegedly changed his perspective about his family.
"You know, everybody, he was the most popular royal for quite some time, sometimes even more so than the late Queen Elizabeth. But I think she exposed it, and she kept on and on about how awful they are, and they don't pay him for every engagement he goes on. She did it in a sense."
She continued, "I mean, he started saying it wasn't fair that he wasn't getting paid for the engagement. He knew very well, I mean he's living in luxury, I don't mean now in California, I mean while he was a working royal. And all these negative things which [are] purled up, you can see that mentally, he's very wobbly, and she's sort of was off, but she just takes what she can and then leaves it behind."
When asked if Prince Harry was broken beyond repair or if there was still a chance for him to return to England and heal himself in front of the public, or if they would live separate lives and leave the kids in the United States, Levin didn't give a definite response.
"It's very hard to foresee the future, so I can just guess or you. I think he will be absolutely devastated. He is obsessed with her, he does things for [her] Princess Diana no. 2. He does think she's connecting with her somehow and that she would want him to be with her," Levin claimed.
International Business Times could not independently verify the claims.
Prince Harry and Markle's marriage has been rumored to be on the rocks. American journalist and royal author Christopher Andersen got asked how Prince Harry would feel if their marriage didn't work.
"I understand that he might feel that he's being exploited on some level," he said on the "Royally Us" podcast. "That must have come up, I would imagine in their marriage. We'll just have to see in the long run."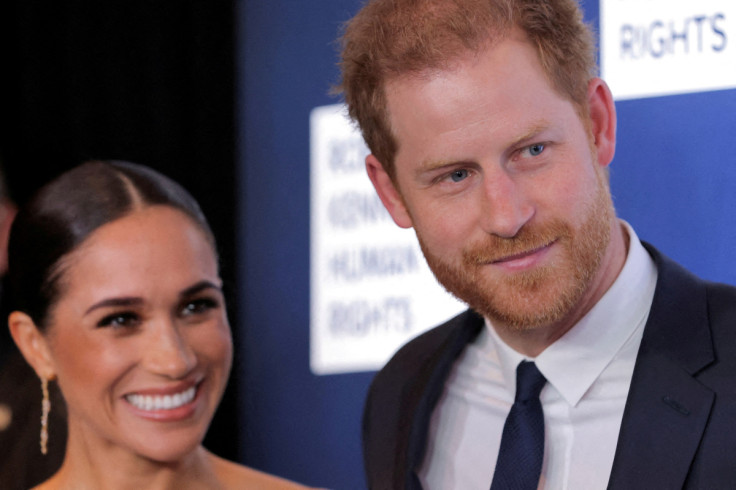 © Copyright IBTimes 2023. All rights reserved.