How Meghan Markle, Prince Harry Feel About Spotify Split Backlash: Report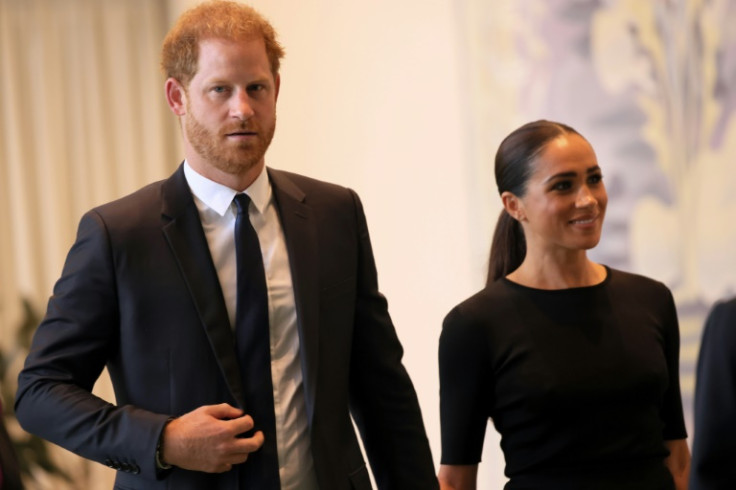 KEY POINTS
Prince Harry and Meghan Markle were reportedly not happy with how news of the termination of their Spotify deal broke
Spotify was reportedly supposed to release a statement about how great it was to work with the Sussexes
Prince Harry and Markle are reportedly "sick and tired" of people taking "cheap shots" at them
Prince Harry and Meghan Markle are moving forward after the end of their deal with Spotify.
The Duke and Duchess of Sussex faced backlash after they and Spotify announced earlier this month that they mutually agreed to part ways, ending their reported $20 million partnership.
But an unnamed source recently claimed to Us Weekly that the royal couple wasn't happy with how the news of the Spotify split broke. International Business Times could not independently verify the information.
"Spotify was supposed to release a statement saying how great it was to work with Meghan, but they didn't," the insider claimed, adding that the team behind the scenes "had been pushing Harry and Meghan for more content over the last year."
The source went on to claim that the Sussexes "weren't delivering" on what Spotify needed before the deal was terminated.
Before the end of the partnership was announced, Markle, 41, had learned that her Spotify podcast "Archetypes" was getting canceled, a second unnamed insider told Us Weekly.
"It seems to be one assault after another these days, with people lining up to take cheap shots at them," the source added. "Quite frankly, both she and Harry are sick and tired of it."
Despite how their Spotify deal ended, Prince Harry and Markle are reportedly focusing on the next chapter and have "a ton of exciting things in the pipeline," according to the source.
"[They're] ready to come back stronger," the second insider added.
This came after United Talent Agency CEO Jeremy Zimmer said Markle "was not a great audio talent, or necessarily any kind of talent," and Spotify executive Bill Simmons called her and Prince Harry "f---ing grifters" on his podcast.
A representative for WME, the talent agency Markle signed with for representation, previously announced that the former "Suits" star is working on new content for another platform after her podcast was not renewed for another season by Spotify.
"The team behind 'Archetypes' (remains) proud of the podcast they created at Spotify," the representative told The Wall Street Journal. "Meghan is continuing to develop more content for the 'Archetypes' audience on another platform."
The publication reported that the Sussexes didn't meet the productivity benchmarks expected from them to receive the full payout from their deal with the audio streaming giant.
The end of Prince Harry and Markle's Spotify partnership sparked rumors that Netflix may follow and sever ties with the couple as well.
But the streaming giant, with whom Prince Harry and Markle signed a multimillion-dollar, multiyear deal in 2020, released a statement this week confirming that their partnership is still going strong and that the Sussexes have several projects in the works with Netflix.
"We value our partnership with Archewell Productions," a Netflix spokesperson told People. "'Harry & Meghan' was Netflix's biggest documentary debut ever, and we'll continue to work together on a number of projects, including the upcoming documentary series 'Heart of Invictus.'"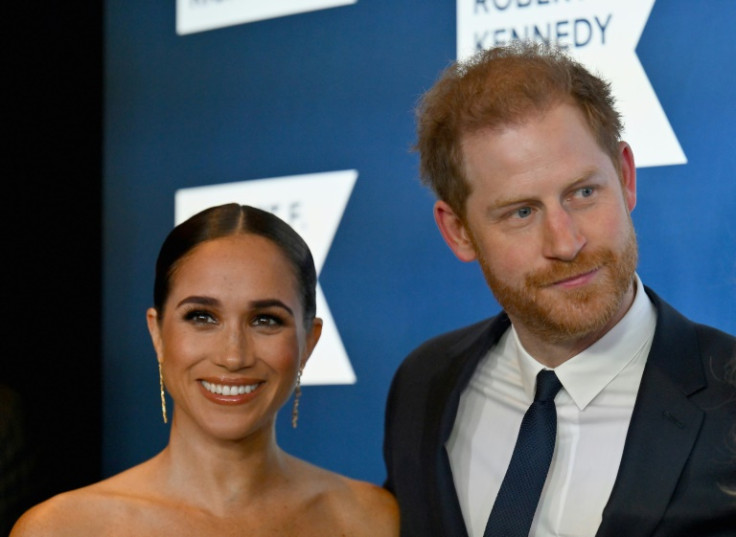 © Copyright IBTimes 2023. All rights reserved.