Prince Harry May Feel Exploited If Marriage With Meghan Markle Doesn't Work: Royal Expert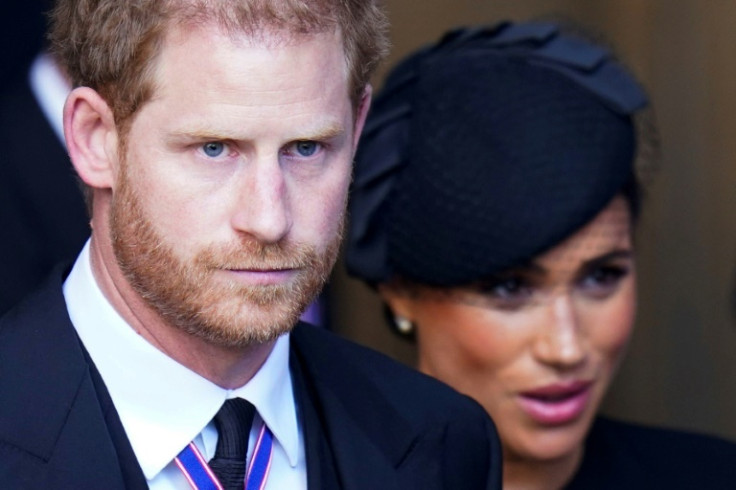 KEY POINTS
Christopher Andersen said Meghan Markle is an ambitious young lady
He claimed Prince Harry might have felt exploited on some level
Andersen said he wasn't sure about the marital strife rumors
Prince Harry and Meghan Markle's marriage may have been affected by the various things happening to them.
American journalist and royal author Christopher Andersen joined Christina Garibaldi and Christine Ross in the recent episode of the "Royally Us" podcast. They spoke about the Duke and Duchess of Sussex and Spotify ending their deal. Garibaldi asked the royal expert if the things happening in their business deals affected their marriage and if Prince Harry felt any resentment toward his wife. Garibaldi noted that she would imagine that things were not "always rainbows and butterflies in Montecito."
The Duke and Duchess of Sussex were "not the kind of people that'll just go off and quietly and be sad folks," Andersen told the hosts. According to him, they wanted to be "relevant" and play a big role.
"They want to play a role in the world, on the world stage. Certainly, Meghan does. I mean a lot of this has to do, I think, and I'm not criticizing. This is not meant in a pejorative or negative way, but she's a very ambitious young lady, who wants to, you know, be accounted, and so I understand that he might feel that he's being exploited on some level," he said. "That must have come up, I would imagine in their marriage. We'll just have to see in the long run."
He added that many people already predicted that the Sussexes' marriage was doomed. He even teased that he could name those "big critics of Harry and Meghan" who "think that the marriage is destined to fail." However, he noted that it still isn't confirmed, but there's certainly tension between the couple.
"I'm not sure if that's the case, but obviously, there must be some tense times in Montecito. You're right," he said.
The "King" author also noted that the couple had already acknowledged that they were having problems.
"I think, look, the pressure's on them, and they've acknowledged that there have been arguments in there and tough times in their marriage and anybody who acknowledges that, that early, you know, you think 'Uh..oh' It's not just honesty, they're not trying to, you know, tell us if they're like a normal couple. They really are having problems, I think," Andersen said.
International Business Times could not independently verify the claims.
The royal couple sparked marital strife rumors when they remained quiet on their fifth wedding anniversary last month. Royal pundit Lady Colin Campbell also claimed that Prince Harry had contacted lawyers amid their marriage problems.
Meanwhile, other sources claimed they were living separate lives since early this year. Markle was noticeably missing when Prince Harry did interviews and promoted his memoir, "Spare."
"They've been leading increasingly separate lives really since January when we saw the backlash to the book. Meghan's sort of being strategically distancing herself from her husband in public," entertainment reporter and royal commentator Sarah Robertson said on TalkTV.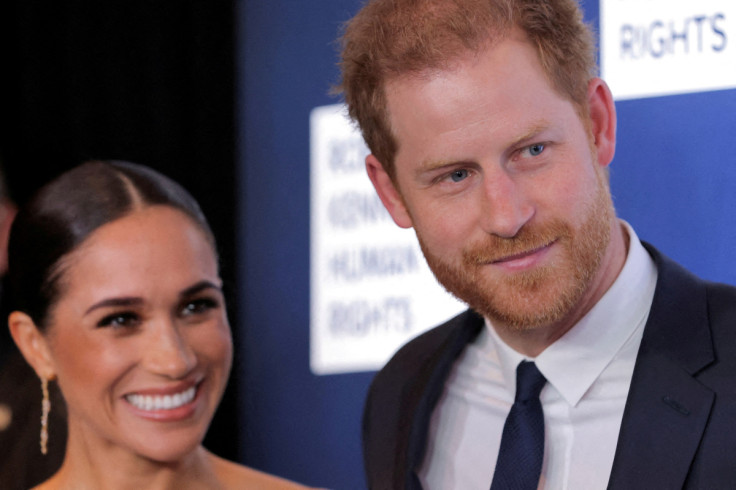 © Copyright IBTimes 2023. All rights reserved.