Meghan Markle, Prince Harry Accused Of 'Defamation' By YouTube Star Over Netflix Docuseries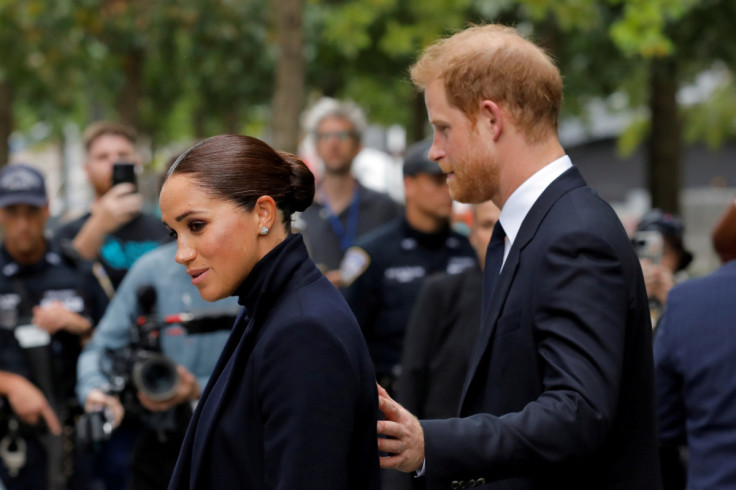 KEY POINTS
Shallon Lester took aim at Prince Harry and Meghan Markle in her latest video on YouTube
She slammed the couple for showing her image while discussing an online hate campaign against them in their doc
The YouTube star threatened to pursue legal action against the couple for allegedly defaming her
Prince Harry and Meghan Markle have been accused of defamation by a YouTube star.
In the Duke and Duchess of Sussex's six-episode Netflix docuseries "Harry & Meghan," it was alleged a majority of the hateful posts online directed at the couple came from just 83 social media accounts, and a clip from Shallon Lester's YouTube channel was shown as an example of one of those accounts, according to the Fox News Digital.
Lester, who has made several videos discussing Prince Harry and Markle's relationship, took issue with their use of her image while discussing an alleged online hate campaign against the Sussexes and seemingly threatened to pursue legal action against the couple.
"Believe me when I say I'm pursuing every opportunity – my lawyer's gonna be mad at me – to nail their a-- to the wall for this," Lester said in a YouTube video uploaded Tuesday, before alleging, "It's defamation, it's slander, it's mischaracterization. And you know what else it is? Misinformation."
The influencer went on to slam the couple and accuse the former "Suits" star of being "manipulative."
"Meghan and Harry can't seem to accept the plain truth: people don't like them. They don't like them on a micro level, people like me, where I'm like, 'I can see what a s--t a--- person you are, Meghan. I can see how manipulative you are,'" Lester claimed.
Elsewhere in the video, Lester seemingly mocked Markle, whose "Archetypes" podcast wasn't renewed by Spotify for a second season after the end of the Sussexes' deal with the audio streaming giant.
"And truly if you wanted to make content, bro, do it about that. I would watch the heck out of a TED Talk with you saying, 'Here's how to get your teeth into a rich man. Here's how to divide him from a family that's gonna try to take something off your plate,'" Lester said.
Lester did not share any further details of any plans for a possible lawsuit against Prince Harry and Markle.
In episode 5 of Prince Harry and Markle's Netflix docuseries, Algorithms of Oppression author Safiya Noble and Bot Sentinel CEO Christopher Bouzy claimed that there was a "coordinated" online campaign to spread "hate propaganda" against the Sussexes, according to Daily Mail.
Bot Sentinel analyzed thousands of negative tweets about Prince Harry and Markle and determined a large number of the tweets had come from a small group of people.
"They were actively recruiting people. Telling people how to create multiple accounts. It's insane. And it was done by people who were just not the typical 'trolls,'" Bouzy alleged in the series.
After the docuseries aired in December last year, Lester spoke out about the claims in "Harry & Meghan," telling Daily Mail Australia that it was all "pathetic fiction."
"Never have I made any shred of content from an account other than my own, or encouraged anyone to make any content targeting them. If I did, where? YouTube? Show me. How did I influence millions to harass Meghan and Harry and no one can find one shred of evidence?" the YouTuber said.
She continued, "To show a clip from my video in this segment is clearly meant to pinpoint me as one of these 83 clandestine operators when the reality is much more mundane: Meghan and Harry are simply very unlikeable, and no one needs to be part of a conspiracy to see that."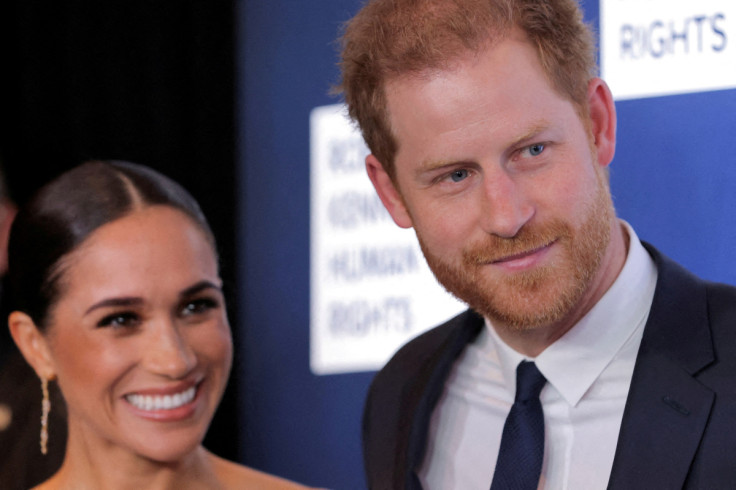 © Copyright IBTimes 2023. All rights reserved.