Meghan Markle Reveals How She Handles Naysayers: Try Not To 'Listen To All The Noise'
KEY POINTS
Meghan Markle has revealed how she handles criticism and controversy
The duchess said having a "sense of humor" and not listening to "all the noise" help her deal with naysayers
Markle believes she has said nothing controversial despite receiving criticism for her past statements
Meghan Markle has revealed how she handles criticism aimed at her and husband Prince Harry.
In a recent discussion with Fortune for the magazine's Most Powerful Women Summit, Markle was asked by moderator Ellen McGirst how she manages to maintain her composure amid all the negative press they had been getting, with even "a sitting president [taking] a shot" at her.
The former "Suits" actress explained that having a sense of humor helps her sail through turbulent times, even though it has "a bit of gravity." Markle also said she tries not to "listen to all the noise" and only focuses on having a purpose-driven life, noting that there will always be critics.
"The moment that you're able to be liberated from all these other opinions of what you know to be true, then I think it's very easy to live with truth and live with authenticity. That's how I choose to move through the world," the duchess said.
It can be recalled that President Donald Trump took a swipe at Markle last week after he was asked about the Duke and Duchess of Sussex urging Americans to vote in the upcoming election in their recent Time 100 special appearance.
"I'm not a fan of hers and I would say this, and she probably has heard that, but I wish a lot of luck to Harry—he's going to need it," Trump said of Markle and her husband during a White House press briefing.
However, Markle believes that there was nothing controversial about her past statements.
"If you look back at anything that I've said, it's really interesting because what ends up being inflammatory it seems is people's interpretation of it. But if you listen to what I actually say, it's not controversial," Markle explained during her discussion with Fortune.
Prior to Markle's latest engagement, U.K. paper The Sun claimed in a report that she and Prince Harry will star in a reality show as part of their deal with streaming giant Netflix.
A spokesperson for the Sussexes has since denied the claims that Markle and Prince Harry will give fans a "glimpse into their lives," saying in a statement to People, "The Duke and Duchess are not taking part in any reality shows."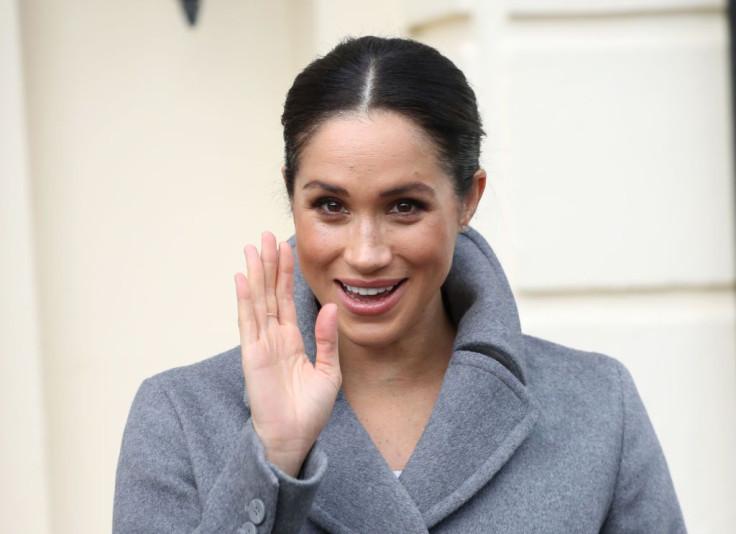 © Copyright IBTimes 2023. All rights reserved.