Meghan Markle Shared This Sweet Moment With Prince Charles At Eugenie's Wedding
Meghan Markle just proved how sweet and caring she really is towards her father-in-law Prince Charles.
After Princess Eugenie's wedding on Friday, Prince Charles, Prince Harry, and Markle were seen walking outside St. George's Chapel in Windsor Castle together. Initially, Prince Charles stood beside his son while walking on the road. But he, later on, moved and walked beside Markle.
The Duchess of Sussex noticed that the car moving behind them was about to overtake them and Prince Charles didn't notice it. Markle told Prince Charles that there's a car behind him, and she also gestured to protect her father-in-law by stretching out her arms.
Last month, Cosmopolitan reported that Prince Charles and Markle have a lovely relationship with each other. Katie Nicholl, a royal biographer, revealed that Markle and Prince Harry's wedding in May was a wonderful turning point for her and Prince Charles' relationship.
"The wedding was a real turning point. Charles showed so much love towards Harry and Meghan, and I think Harry will be eternally grateful to his papa for stepping in and giving Meghan's hand in marriage. The bond between them is very close," she said.
Markle's dad, Thomas Markle Sr., was supposed to walk her down the aisle on her wedding day, but he was unable to fly to the United Kingdom due to his heart surgery. At that last minute, Prince Charles took over Markle's dad's role.
"He has been very supportive of Meghan and everything she is going through with her own father. He's got a real soft spot for her and thinks she's the best thing to have happened to Harry," the source said.
In July, it was reported that Prince Charles has a sweet nickname for his youngest son's wife, which is Tungsten.
"Prince Charles admires Meghan for her strength and the backbone she gives Harry, who needs a tungsten-type figure in his life as he can be a bit of a softy. It's become a term of endearment," a source said (via Express).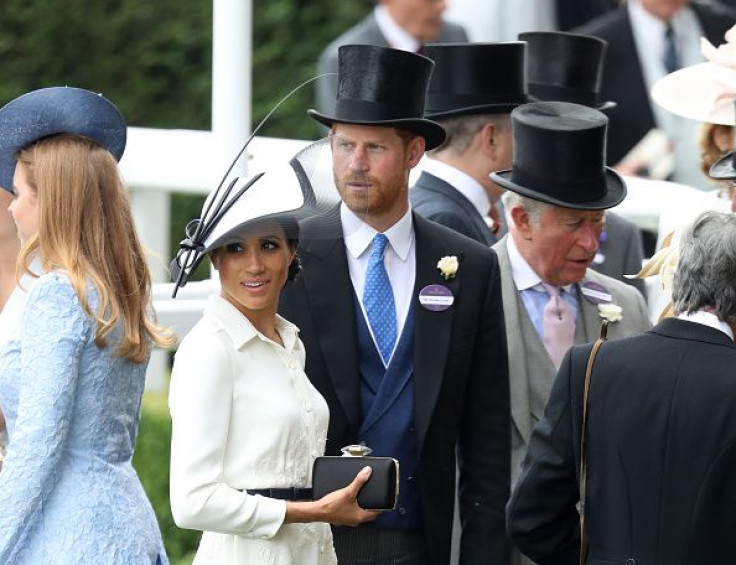 © Copyright IBTimes 2023. All rights reserved.