Meghan Markle Shares Birthday With Another Person Close To The Queen's Heart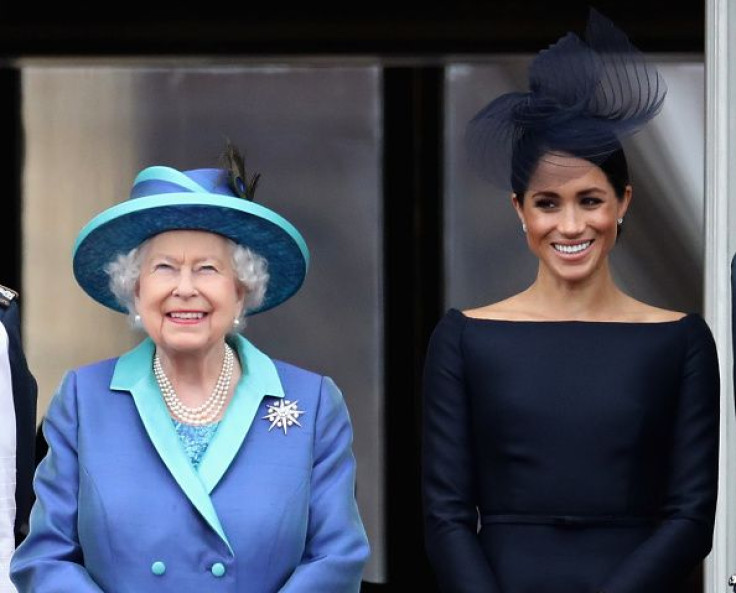 Meghan Markle's birthday falls on the same date as the birth of this person who is dear to Queen Elizabeth II.
On Saturday, the Duchess of Sussex will be celebrating her birthday for the first time as a royal. However, this day will be extra special because another royal close to the Queen's heart would have been celebrating her 118th birthday if she were still alive.
According to Rebecca Perring, a journalist for Daily Express, Queen Elizabeth II's mom, the Queen Mother who is also named Elizabeth, was born on the same date as Markle in 1990. Queen Mother died in her sleep back in March 2002. She suffered from a cold for four months before she passed away.
The Queen Mother is the first member of the British Royal Family to reach her 100th birthday in 2000. Prince Philip is already 97 years old, while Queen Elizabeth II is 93.
In related news, Markle spent her birthday last year with Prince Harry in Africa. During the date, the couple was spotted wearing matching baseball caps with their arms around each other while at the airport tarmac. The couple were in good spirits and were seen smiling as they carried their bags.
"Harry has been planning this holiday for a long time," a source said. "He's made the trip incredibly romantic. They'll go on boats across the lake, walk in the bush at dawn and camp under the stars."
Markle's birthday on Saturday is special as it's her first as an official royal. However, unlike last year, the Duke and Duchess of Sussex won't be flying for a short vacation as they are set to attend his best friend's wedding. Prince Harry will serve as Charlie van Straubenzee's best man as he exchanges "I do's" with his fiancée, Daisy Jenks.
"Unfortunately I will be missing the wedding of Charlie Van Straubenzee and Daisy Jenks where Prince Harry will be best man on August 4th in Churt Surrey as I will be on the beach. Can't do everything!" royal photographer Tim Rooke wrote on Twitter.
In related news, Markle's dad, Thomas Markle Sr., just celebrated his 74th birthday with a MacDonald's Happy Meal. According to him, the duchess didn't greet him as they haven't talked to each other for the longest time.
© Copyright IBTimes 2023. All rights reserved.