Meghan Markle Shock: Prince Harry's Wife Allegedly Considers Going Under The Knife , Prepares TV Comeback
KEY POINTS
Meghan Markle is said to be preparing for her grand Hollywood comeback
The wife of Prince Harry is, reportedly, spending so much money for her return to television
Meghan Markle, allegedly, considers to go under the knife to improve her looks
Meghan Markle is said to be enjoying her new life now in Canada. The former actress' desire to live a simpler and more peaceful life away from the spotlight is, reportedly, one of the many reasons why she and Prince Harry decided to ditch the royal life for good. Though Archie Harrison Mountbatten-Windsor's mom want to maintain a humble lifestyle while staying in North America, recent reports claimed that she is, actually, spending a significant amount of money for her new life makeover.
Woman's Day Australia, in its Feb. 3, 2020 issue, claimed that Meghan is preparing for a $36.3 million Hollywood makeover. A source close to the Duchess of Sussex claimed that the former "Suits" star has started using her star power to generate income. To recall, aside from stepping away from their duties as senior royals, Meghan and Harry also said they want to be financially independent after their bombshell exit.
"She's in talks with everyone from Disney to Netflix bosses on deals that could earn her $10 million over the next year for a few voiceovers and lending her name to a doco or two. And for a career rebirth like that, she's getting rid of the schoolmarm-style pencil skirts and nude heels," an insider told the entertainment news publication. "She thinks her cleavage and legs are her best assets, and she wants to get them back out. She's instructed her team – lead by stylist and BFF Jessica Mulroney – to assemble sexy new ensembles from the very lushest fashion houses," it continued.
The same tipster claimed that Meghan Markle hired a personal chef, with a monthly salary of $50,000, just to cook her meals. It added that Prince Harry's wife also considers having "a little Botox, fat-freezing, bee-venom facials and perhaps boob job" for her alleged Hollywood comeback. The report even claimed that the Duchess has numerous other money-making schemes while preparing for her upcoming return to the limelight.
The magazine shared that Meghan has been working on her and Prince Harry's official Instagram page as she thinks they can earn millions of dollars from it should "they play their cards right and pick the right endorsements." The informant also said that Archie's mom is collaborating on a fashion line, which is said to be a "passion project" for someone who "always wanted to call herself a fashion designer."
Meanwhile, celebrity photographer George Pimentel told New Idea Magazine he is convinced Meghan Markle will return to television soon. He even said that the daughter of Doria Ragland will never have a hard time looking for an acting job in Canada while doing charity works with Prince Harry.
Both Meghan Markle and Prince Harry have yet to comment on the Duchess' alleged $36.3 million Hollywood makeover. However, with Woman's Day's history of creating stories based on the statements of its anonymous and unreliable sources, this could just be another speculations waiting to be quashed. Hence, avid followers of the Sussex couple should take these rumors lightly until everything is proven true and correct.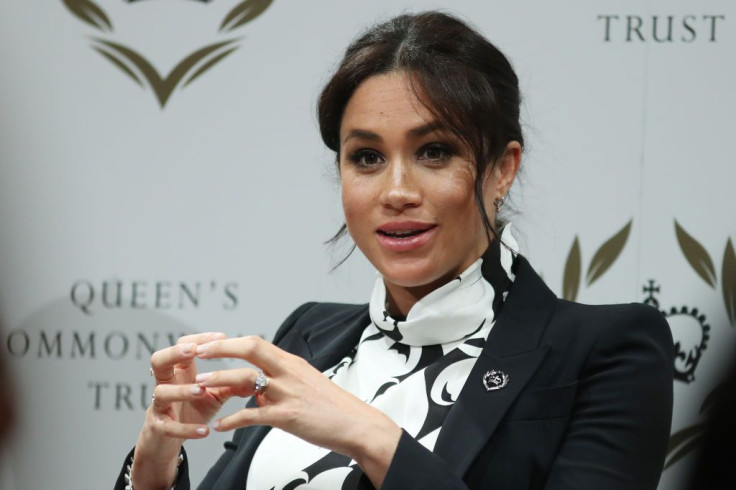 © Copyright IBTimes 2023. All rights reserved.