Meghan Markle, Prince Harry Bombshell Exit: Archie's Mom Predicted To Make A TV Comeback Soon
KEY POINTS
Meghan Markle and Prince Harry are expected to create their own charitable entity so they can make their own money
Sources close to Archie's mom claimed that Meghan is very likely to return to acting
TMZ founder Harvey Levin thinks Meghan Markle and Prince Harry are 'incredibly marketable'
Meghan Markle and Prince Harry announced, earlier this month, their plans to cut themselves off from the royal purse after stepping back from their roles as senior members of the royal family. However, up until now, avid followers of the Duke and Duchess of Sussex remain clueless as to how will the couple make their own money after the infamous "Megxit" crisis.
Forbes shared that Meghan and Prince Harry could make money if they successfully create a new charitable entity, as what the pair mentioned on their official statement. However, sources close to the Sussex couple are claiming that Archie Harrison Mountbatten-Windsor's mom is likely to return to acting.
In fact, celebrity snapper George Pimentel shared he finds no enough reason why Meghan Markle could not make a television comeback while doing charity works with Prince Harry. The photographer, who previously worked with the Duchess when she was still on the "Suits" series, claimed Meghan would never find it hard to land an acting job in Canada.
"There's a lot of filming here, and she could easily land a role. I'm sure in the beginning everyone would be starstruck, but they'd get used to her," George said to New Idea Magazine, in its Jan. 27, 2020 issue. "I think they want to hang out with their friends and be as normal as possible. I know they think Canada is lovely … there's less paparazzi here, less media," he went on.
Billionaire Mark Cuban believes that Meghan Markle and Prince Harry can make a lot of money even after stepping down as working senior royals. "As long as they stay authentic, as long as they limit their projects and don't try to sell everything and anything, then I think they are the new Obamas," the American entrepreneur said on "Harry & Meghan: The Royals In Crisis" documentary, per Entertainment Weekly.
TMZ founder Harvey Levin even described Meghan and Prince Harry as "incredibly marketable." "I mean, we talked to Mark Cuban, who knows a thing or two about branding and business and entertainment, and he thinks they're going to be billionaires, and the reason is simple," he said, per The Mix. "They are sought-after people. They are young, beautiful, intelligent, interesting people and Oprah [Winfrey] has already partnered with Harry on a mental health docuseries," he continued.
Meghan Markle and Prince Harry have yet to comment on George Pimentel, Mark Cuban and Harvey Levin's statements.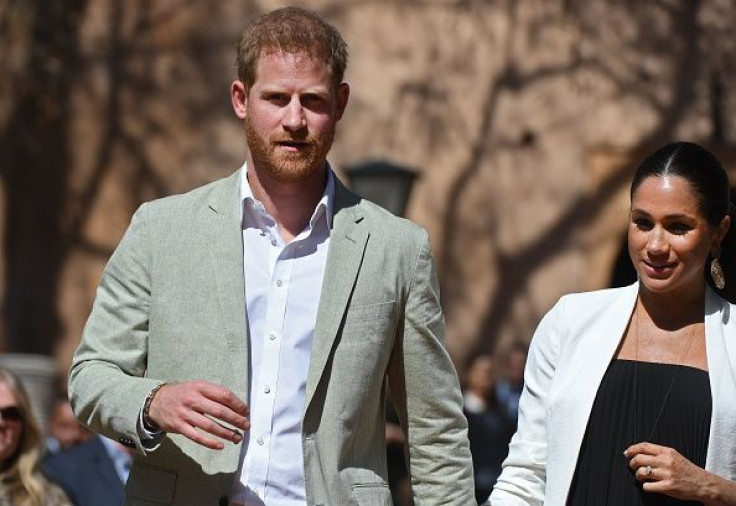 © Copyright IBTimes 2023. All rights reserved.