Meghan Markle Speaks With British Accent; Netizens Not Happy With Change
Meghan Markle's accent has changed just less than a year after moving to London.
In November, it was reported that the former "Suits" star was moving to London. However, just after a few months, she already adapted their accent.
A woman shared a clip of Markle during her outing in Cheshire last month. In the video, the woman and the Duchess of Sussex are in a conversation after the former told the latter that she "watched her for so long." Many noticed that Markle's accent has changed and that she's slowly losing her American tone.
"I'm kind of disappointed. It seems unauthentic for Meghan Markle to be speaking with a British accent. Especially this fast. It makes it seem like something was wrong with the way she sounded before," one user wrote.
"Unreasonably sad about Meghan Markle adopting an English accent and inflexions. We've officially lost her to the monarchy," another one wrote (via Express).
However, despite the criticism, a number of royal fans see it coming. According to them, it's not surprising for Markle to change her accent given that she has been living with the royals.
"It's not a full blown accent but it is coming out here and there. But what do you expect living with and talking to British people for a year. It's going to happen. People don't ridicule people for slowly adopting an American accent," Chris Choi wrote.
"It's only natural, though I'm surprised it's come this quickly," Sam Grundman added.
"Oh. FFS. Leave her alone. When you spend a huge amount of time with people it's natural to adapt one's accent. She has enough to contend with without shit like this," another user wrote.
On the other hand, others think that Markle only refined her speech and was trying to converse in the most "proper" English that sound as if she has a British accent.
"I think actively trying to speak the most respectful 'proper' English you can definitely makes it sound as if you have a British accent," Imani Chanel wrote.
Prince Harry and Markle were last seen together at a reception in London on Thursday. The Duke and Duchess of Sussex were spotted holding hands again.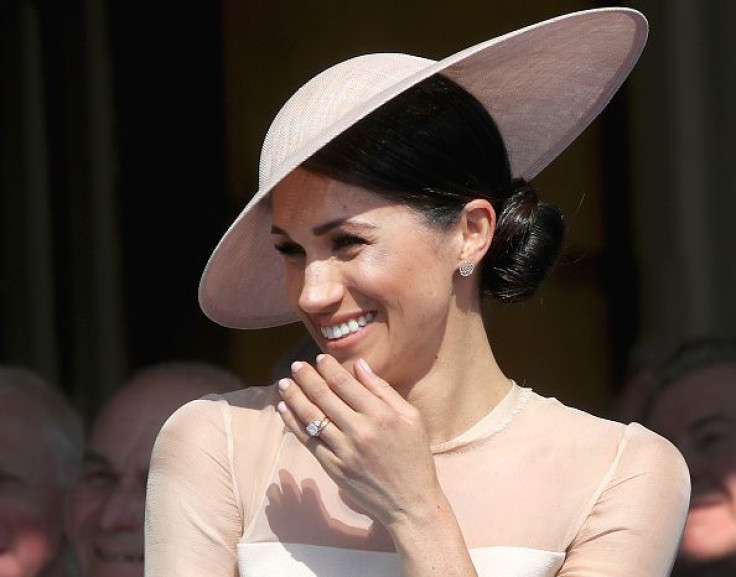 © Copyright IBTimes 2023. All rights reserved.