Meghan Markle Undergoes Extensive Protocol Training Before Australia Tour; Complete Itinerary Released
Meghan Markle is currently undergoing extensive protocol training ahead of her and Prince Harry's overseas tour of Australia, New Zealand, Fiji, and the Kingdom of Tonga.
Myka Meier, an etiquette expert, told Cosmopolitan that Markle is being guided by royal aides on how to act and speak at formal engagements.
"As a senior member of the royal family, she is a working royal with roles and responsibilities to fulfill on behalf of the family. In order to show respect to the people she is meeting, she will be briefed ahead of each event on the senior people she will be meeting and how to greet them and address them, solely in order to show respect. From assisting her with what to wear all the way to important topics to speak about, she will have help to ensure she is fully prepared," Meier said.
The etiquette expert also said that following certain protocols in another country could mean abandoning some of the rules that Queen Elizabeth II has set.
"When traveling, we often see the royal adopt the customs and culture of the country they are in," she said.
Meanwhile, the palace just released Prince Harry and Markle's complete itinerary for their upcoming 16-day tour that will kick off on Oct. 16. Upon arriving in Sydney, the Duke and Duchess of Sussex will go straight to Taronga Zoo. While there, they will meet two koalas and their joeys as part of the institution's breeding program.
Markle and Prince Harry will also journey actress Sydney Harbor to the Sydney Opera House, where they will be entertained with a rehearsal of "Spirit 2018." After which, the couple will also visit Melbourne and Dubbo before returning to Sydney for this year's Invictus Games.
After brief visits to island nations of Fiji and Kingdom, Prince Harry and Markle will return to Australia and then will head out to New Zealand. On Oct. 19, they will head to the beach to meet a local surfing group called OneWave.
The couple will return to London on Oct. 31.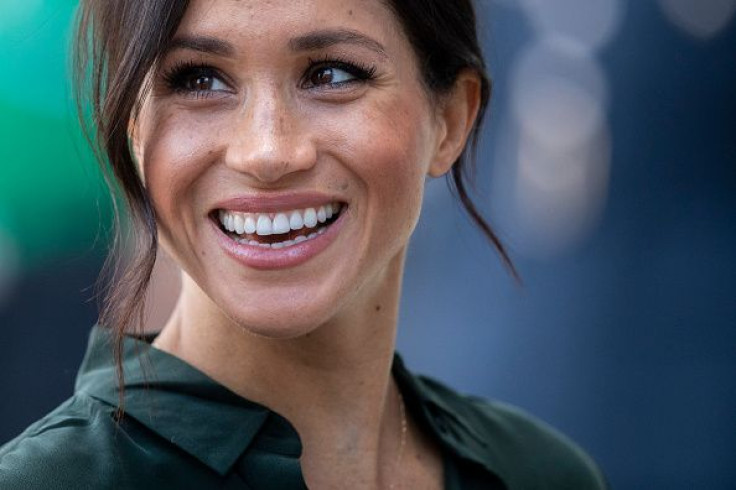 © Copyright IBTimes 2023. All rights reserved.