Meghan Markle Urged To Drop Names In Claims Against Royal Family From Oprah Interview: Report
KEY POINTS
Piers Morgan still doesn't believe Prince Harry and Meghan Markle's statements in their interview with Oprah Winfrey
The former "Good Morning Britain" host challenged the duchess to name the royals involved in her allegations in the tell-all
Morgan also questioned Markle's allegations of racism against the royal family
Piers Morgan wants Meghan Markle to reveal the names of the members of the royal family and palace staffers behind her and Prince Harry's revelations and accusations in their interview with Oprah Winfrey last month.
Last month, Markle made allegations of racism against the royal family and confessed that she had suicidal thoughts at one point amid the bullying she received from the British tabloids. She said she approached "one of the most senior people" as well as human resources in the palace to get help but was told that getting support for mental health "wouldn't be good for the institution."
Now, Morgan, former "Good Morning Britain host" and a longtime critic of Markle, has challenged the duchess to name the royals involved in her allegations in the tell-all.
"You're accusing … people in the palace of being unspeakably cruel simply to protect the brand of the Royal family. If that is true, let's have the names of these people, and let's go to them and ask them is this true," Morgan told Tucker Carlson for his Fox Nation show "Tucker Carlson Today."
Morgan also questioned the validity of the Sussexes' statements during their interview with Winfrey, pointing out that some of their claims have been proven to be false since the CBS special aired.
"Here we are a month later, and frankly — I've had plenty of time to think about this — I still don't believe any of what they were saying," Morgan added. "Seventeen different claims by the pair of them have now been proven to be either completely untrue or massively exaggerated or unprovable."
Days after the Sussexes' tell-all with Winfrey aired, Prince Harry and his wife admitted that the secret wedding Markle mentioned during the interview never happened. The couple said they only exchanged vows in their home, but their official wedding was still on May 19, 2018.
Morgan also challenged the duchess' claim that some members of the royal family had raised concerns and had conversations over how dark her first child's skin might be before he was born.
"We simply don't know, and we don't even know who supposed to have said this, but then Harry was asked the same question, and Harry didn't say it was several conversations when Meghan was pregnant," Deadline quoted Morgan as saying. "He said it was a conversation that happened way before at the start of their relationship, years before Meghan said it happened."
"So now we have a massive inconsistency. One conversation, not two. Maybe a year and a half, two years before Meghan said it happened. She didn't even hear it. We don't know the context. We don't know what was said," he continued.
Morgan and his children also received death threats from trolls after his comments on Markle's interview. One troll even vowed to murder him in front of them. According to Morgan, the abuse and threats made his stomach churn.
In March, Morgan quit "Good Morning Britain" after six years on the show following an argument over comments he made about Markle. He said he "didn't believe a word" the duchess had told Winfrey about her mental health.
Morgan had clashed with "GMB" co-star Alex Beresford, who criticized him for "continuing to trash" Markle, prompting the former to walk off set. He returned within 10 minutes, but his permanent departure was soon announced by the show's network, ITV.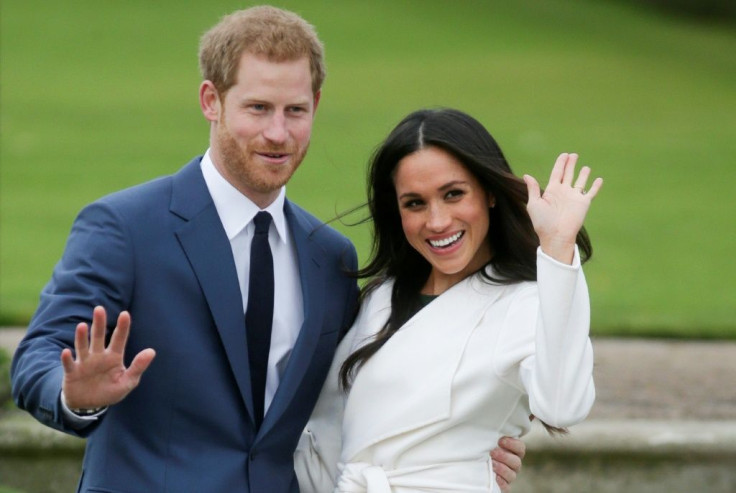 © Copyright IBTimes 2023. All rights reserved.