Meghan Markle Wedding Dress: Did Prince Harry's Fiancée Choose Ralph & Russo?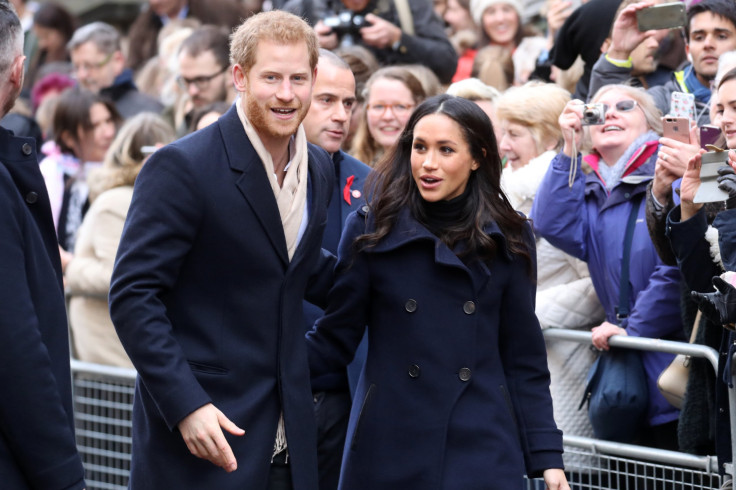 Meghan Markle may have picked Ralph & Russo to design her wedding dress.
It has been confirmed that Markle has already chosen a designer for her bridal gown. In fact, she reportedly had her first fitting. However, the palace did not confirm who got the job of designing the next royal wedding dress.
But an unnamed source recently claimed that "Meghan has chosen Ralph & Russo." Richard Eden reached out to the brand, but they declined to comment.
"A Ralph & Russo spokesman tells me: 'We will be politely declining to comment on this topic.' And Kensington Palace officials were similarly discreet," Eden wrote.
Among the favorite contenders to design Markle's wedding dress are Stewart Parvin, Roland Mouret, Erdem and Alexander McQueen. In February, Mouret made a statement that had fans believed he got the job, but the designer never confirmed it.
"Meghan knows really well what she likes and the main thing with Meghan is to listen to her and work in collaboration with her," Mouret said. But when pressed if he was designing Markle's wedding dress his lips were sealed.
"Mmmmm, I don't want to say," Mouret said. "No comment. It's…there is no comment on that. She's a friend. And that's…I can't say."
Meanwhile, in February, the betting for Markle's wedding gown was suspended after McQueen suddenly became the favorite. The odds for the brand designing the royal bridal gown changed from 16/1 to 8/1 overnight.
"We previously had Ralph and Russo as the 2/1 favourites and there's also been a lot of talk of Erdem as a big front-runner," Betfair spokesperson Katie Baylis told Daily Express. "However, we've now suspended this market after seeing some interesting betting on Alexander McQueen this morning who went from 16/1 to 8/1 in a very short space of time."
"Our traders have been inundated with bets for McQueen to be the designer of Meghan's dress this morning. So much so they've had to suspend the betting," another spokesman said. "Either someone sneaky knows something, or there's plenty of shrewd punters who are up on their fashion knowledge. A bit like me."
It's not surprising for the palace to keep the name of the designer. When Kate Middleton's wedding gown was created, it was also kept as a secret.
"We knew who it was for, but it was very secret," said Mandy Ewing who was part of the team who created the Duchess of Cambridge's wedding dress. "The dress was all in the news, but nobody knew who was doing it. When you're working you just focus on it and try not think about what's in the news. But it was an exciting event and everybody loved working on it - it was a once in a lifetime opportunity."
© Copyright IBTimes 2023. All rights reserved.