Meghan Markle To Welcome A Princess Next Month, Latest Odds Suggest
Meghan Markle and Prince Harry will most likely welcome a baby girl next month.
Bookies Betfair recently revealed that the odds for the royal couple having a baby girl have been slashed from 10 to 11 to 1 to 2.
While speaking with Hello! magazine, Betfair spokesperson Katie Baylis said that the bets on the Duke and Duchess of Sussex's baby's gender are their biggest to date.
"Following a significant bet this afternoon (Tuesday), we've slashed the odds of the royal baby being a girl from 10/11 to ½, with a boy now out to 6/4. This bet is one of the biggest we've seen on the royal baby markets this year so could be a big clue that we will have a new princess in the coming weeks," she said.
All signs have been leading to Markle having a baby girl either at the end of April or the beginning of May. During last month's baby shower in New York, rumors swirled that the Duchess of Sussex is pregnant with a baby girl because the suite that her friends rented for the gathering were adorned in pink designs.
Richard Winn, a psychic who has spoken to Markle years ago, also said that he's convinced Markle will have a baby girl. And during one of his outings last year, Prince Harry told royal fans that he also wants to have a baby girl.
Meanwhile, Baylis also weighed in on some of the possible names that Markle and Prince Harry may give to their baby.
"Diana is the big 5/1 favorite for the name of the baby. With Grace, Victoria, and Alice all at 14/1... Arthur is the favorite boy's name at 8/1 ahead of James and Edward at 14/1," she said.
But there is also a non-traditional name that Markle and Prince Harry may give to their daughter. SJ Ljungstrom told ChannelMum that the royal couple may name their daughter after the American poet Maya Angelou.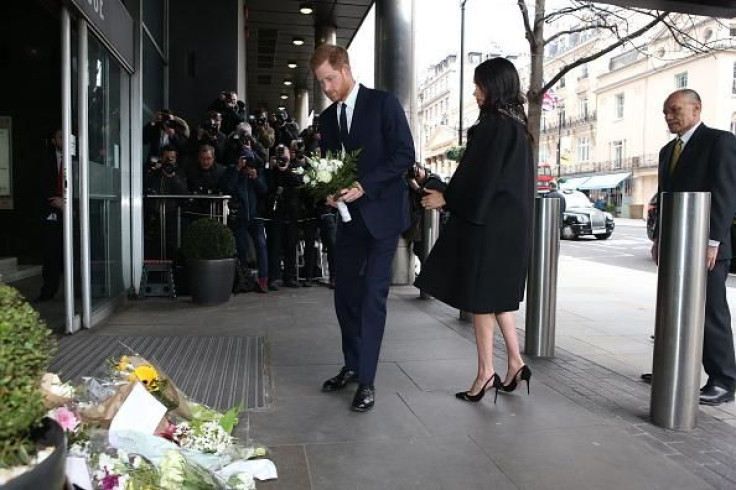 © Copyright IBTimes 2023. All rights reserved.