Meghan Markle Will Never Be 'Bigger' Than Kate Middleton For This Reason
Meghan Markle will never be the star of the show just like her sister-in-law Kate Middleton, who is the future queen consort.
The Duchess of Sussex has been warned to never take the center stage in the royal family because it was not meant for her. Markle should act according to her status.
Royal author Anna Pasternak warned Markle to behave accordingly. Pasternak pointed out that Prince Harry's wife could no longer behave like a Hollywood celebrity because she's now a member of the royal family. She also explained that Markle could not set her own agenda, but she should support the monarch and the heir. However, she has failed to realize this and so she's been receiving a lot of criticisms.
"If she becomes the star of the show she will be slapped down, no question, and that's happening already," Pasternak said before adding that "the backlash against her has already started."
"To the palace, the whole goal is survival of the monarchy, so no individual can be bigger than the Crown unless they're the king or the heir," the expert added.
Prince Harry is sixth-in-line to the throne, which makes Markle very unlikely to be the future queen consort. On the other hand, Prince William is the heir after Prince Charles and Middleton will be the queen consort when the Duke of Cambridge takes over the throne. Thus, Markle will never be bigger than Middleton.
The former "Suits" star held a lavish baby shower in New York a few weeks ago with her close pals. However, many were not pleased with the extravagant celebration that was described to be more "celebrity" than "royal."
Angela Levin said that Markle's baby shower was an "exhibition of extravagance at a time of national hardship." She also called out Prince Harry and asked the royal prince to step in and contradict his wife whenever necessary.
Meanwhile, other royal experts believe that Markle's baby shower is not different from Prince William and Middleton's baby expenses when they made a public debut for their newborn because both events require high security.
Omid Scobie questioned the taxpayers' money that goes into funding Prince William and Middleton's security during their glamorous photo shoot at the Lindo Wing following the duchess' delivery. Chris Ship also noted that Markle's New York trip needed the same police protection as the Duke and Duchess of Cambridge when they went skiing with their kids.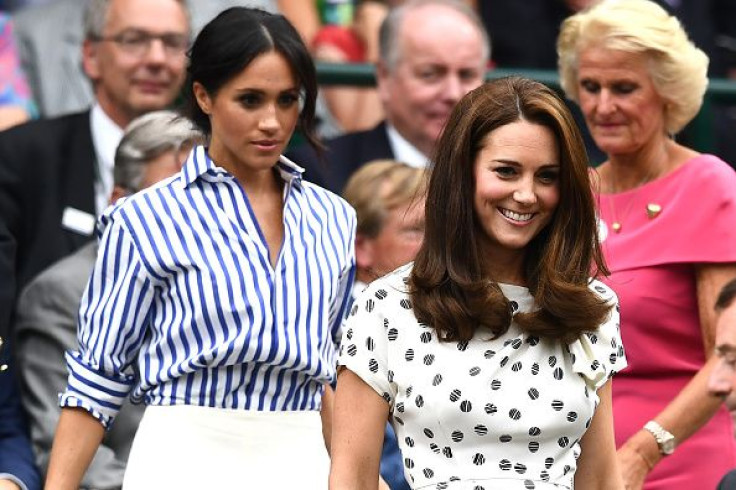 © Copyright IBTimes 2023. All rights reserved.