Meghan Markle Won't Make Public Appearances Before Baby's Birth For This Reason
Meghan Markle won't make any more public appearances ahead of her baby's birth and it's not only because she's already on her maternity leave.
Childbirth expert Katharine Graves told Express that the Duchess of Sussex is also staying out of the media spotlight because she is already preparing her body for the upcoming birth of her child.
"Towards the end of the third trimester, a mom's natural instinct is to slow down. Her body needs to produce as much Oxytocin as possible since Oxytocin is a shy hormone and will need an optimal environment for her body to produce the amounts she will need to support her fully in having a comfortable and possibly pain-free experience," she said.
Graves also said that Markle is probably staying at home with Prince Harry, and she's also avoiding stressful activities in the final days before her due date. In order to make her birthing experience less taxing, kissing, cuddling, staying with family and close friends in a happy and healthy environment are all recommended.
"When a woman's body is under stress, strain, or in the spotlight, she will produce catecholamines which not only hinder the birth process but prevent labor from starting in the first place. The Duchess will be wanting to ensure she has the calm, comfortable safety with Prince Harry at home or doing things that make her feel safe, loved, and happy," she said.
As of late, Markle's birthing plan has not yet been confirmed by the Duke and Duchess of Sussex or by the palace. But there are rumors suggesting that she might opt for a home birth. There are also some rumors claiming that Markle won't give birth at St. Mary's Hospital's Lindo Wing.
Most recently, sources also said that Markle snubbed Queen Elizabeth by rejecting to hire her team of doctors for her baby's birth. The "Suits" alum doesn't want her baby to be delivered by "men in suits."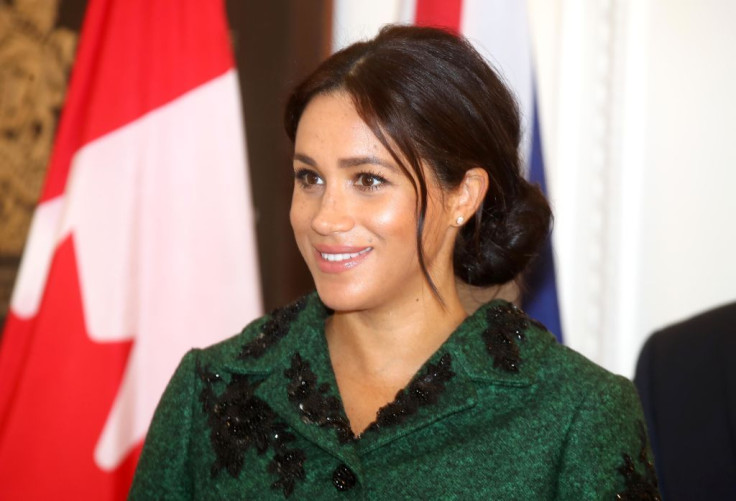 © Copyright IBTimes 2023. All rights reserved.