Meghan Markle's Borrowed Yellow Diamond Earrings During Fiji Visit Cost This Much
Meghan Markle stunned in the yellow diamond earrings that she wore during her recent trip to Fiji. Now, the price of the beautiful accessories has just been revealed.
Deborah Pagas, a gemologist from Prestige Pawnbrokers of Channel 4's Posh Pawn, told Express that the Duchess of Sussex's earrings from Butani may have cost half a million pounds.
"The Duchess of Sussex never ceases to amaze us with the beautiful jewelry she wears. She chose to wear an absolutely stand out pair of chandelier style diamond drop earrings in three strands set with white and yellow colored diamonds," she said.
According to Pagas, the earrings were most likely heavy and almost pulled down the lobe, but they sparkled beautifully even with the slightest turn of the head. During her trip to Fiji, Markle also looked stylish in her blue Ginko Cape dress from Safiyaa. Her gown at that time was estimated to retail at $1,400.
In related news, Markle also made headlines this week after it was reported that she and Prince Harry will be spending their first Valentine's Day as a married couple apart. Kensington Palace announced that Prince Harry will visit Exercise Clockwork on Feb. 14 to celebrate the anniversary of the operation in Bardufoss, Norway.
Markle's schedule on Valentine's Day has not yet been released, but regardless if she will have an engagement or not, she will most likely not travel by plane due to her pregnancy. The Duchess of Sussex is in her third and final trimester, and she is scheduled to give birth in the spring.
According to Entertainment Tonight, not spending Valentine's Day together this year shouldn't be a cause for concern for the royal couple. After all, they also spent Feb. 14, 2018 apart. Last year, Prince Harry attended the 2018 International Year of the Reef in London with Prince Charles sans Markle.
But on the week of Valentine's Day, the Duke and Duchess of Sussex were able to spend time together.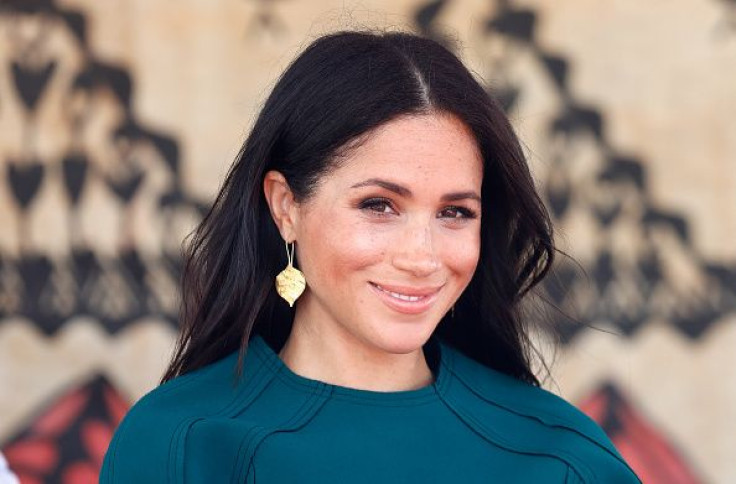 © Copyright IBTimes 2023. All rights reserved.