Meghan Markle's Dad Breaks Silence, Says Duchess Cried Over Him Missing Wedding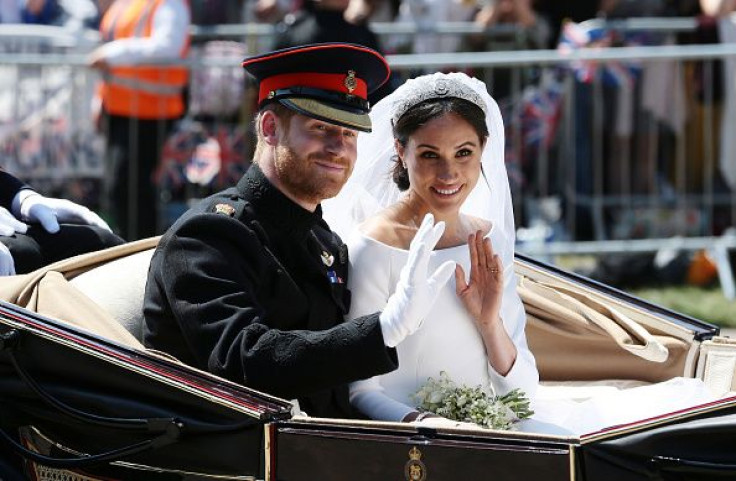 Meghan Markle's father agreed to make a TV interview for the first time and he made a number of revelations about his daughter, the Duchess of Sussex.
Thomas Markle Sr., who was set to give her daughter away, didn't make it to Prince Harry and Markle's royal wedding because he needed to recover from a major heart surgery. According to him, he was not happy with his decision and that his daughter cried over it.
"They were disappointed," the former lighting director said (via Us Weekly). "Meghan cried — I'm sure, she did cry — and they both said, 'Take care of yourself. We are really worried about you.' They said the important thing is that I get better."
Thomas opted to watch the ceremony on TV. According to him, he was very happy for the Duke and Duchess of Sussex and added that there was no better replacement for him than Prince Charles.
"It was incredible watching her," Thomas continued. "I was very upset that it wasn't me [walking with her], but the whole world was watching my daughter. I was very happy about that. The unfortunate thing for me now is I'm a footnote in one of the greatest moments in history rather than the dad walking her down the aisle. That upsets me somewhat. … I absolutely wanted to walk my daughter down the aisle. [But] I can't think of a better replacement than someone like Prince Charles."
Thomas also addressed the scandal he was involved with a week prior to the royal wedding. Markle's father made headlines after he agreed to stage his photos and received money from it. Thomas said that he regretted his choice.
"I realized it was a serious mistake. It's hard to take it back," he said. Fortunately, Prince Harry and Markle were "very forgiving."
The duchess' sister, Samantha Markle, took the blame for the incident. According to her, it was her idea.
"The bad press over my father doing staged photos is my fault. The media was unfairly making him look bad so I suggested he do positive photos for his benefit and the benefit of the royal family. We had no idea he would be taken advantage of. It was not for money @KensingtonRoyal," Samantha wrote.
© Copyright IBTimes 2023. All rights reserved.