Meghan Markle's Estranged Father Responds To Rumor She Could Run For President
KEY POINTS
Meghan Markle's father, Thomas Markle, shut down rumors that the duchess has political ambitions
This came after multiple reports and royal experts claimed Markle could run for president in the future
Thomas also said that the duchess and Prince Harry sitting down for an interview with Oprah Winfrey was "embarrassing"
Meghan Markle's estranged father believes she has no intention of entering the political sphere in the future.
Thomas Markle addressed various speculations about the Duchess of Sussex during an interview with GB News Thursday, including rumors that she has political ambitions. During the chat, GB News' Dan Wootton claimed to have heard from "a lot of people" who "know Meghan very well" that the former actress has plans to run for the presidency someday.
However, the former lighting director called the rumor a "joke."
"From beginning to end, I think it's a complete joke," Thomas told the host. "I don't think she has any ambition to be a mayor. I don't think she has any ambition to be a governor or president. I don't think that's in her mind at all."
The 77-year-old added, "If someone's saying that that might be cute, but, you know, Oprah [Winfrey] would push her out of the way anyway, if that came up."
Rumors of Markle potentially running for office have been swirling for a while. The duchess' biographer, Omid Scobie, previously told a documentary that she "has her eyes set on the U.S. presidency," Vanity Fair reported last year.
"Meghan is the embodiment of the American dream. One day we may see Meghan become president," said the author of "Finding Freedom: Harry, Meghan and the Making of a Modern Royal Family."
An unnamed "close friend" of Markle also told Vanity Fair that the duchess "would seriously consider running for president."
"One of the reasons she was so keen not to give up her American citizenship was so she had the option to go into politics," the friend claimed.
Meanwhile, royal biographer Tom Bower, who is currently writing a book on the Duchess of Sussex, recently suggested in a column for The Sun that she could follow in the footsteps of Hollywood stars like Arnold Schwarzenegger and join politics.
Aside from commenting on her daughter's future plans, Thomas also slammed the duchess and her husband Prince Harry over their bombshell interview with Oprah Winfrey in March.
"Meghan and Harry are attacking the world. Attacking his 95-year-old grandmother is unforgivable," the 77-year-old told GB News.
He continued, "It's embarrassing they are doing this, it's embarrassing for them to be telling me a few years ago to 'never talk to the press,' but then they spend hours on a show with Oprah."
Markle and her father have been estranged since he staged paparazzi photos and canceled his attendance at her royal wedding in 2018. Thomas has since given multiple interviews criticizing his daughter and son-in-law.
Last month, Thomas told Fox News that he plans to take the couple to court over his rights to see his grandchildren with the duchess, Archie and Lili.
However, attorney Mark Gross, whose clients include Charlie Sheen and Lisa Marie Presley, told Us Weekly that he is unlikely to win visitation rights.
The lawyer noted that "with no relationship established between Mr. Markle and his grandchildren, there is no path that any court would give him for visitation." He added that Thomas going on television and giving interviews with his intentions of seeking visitation aren't the best for the children and are "only self-serving."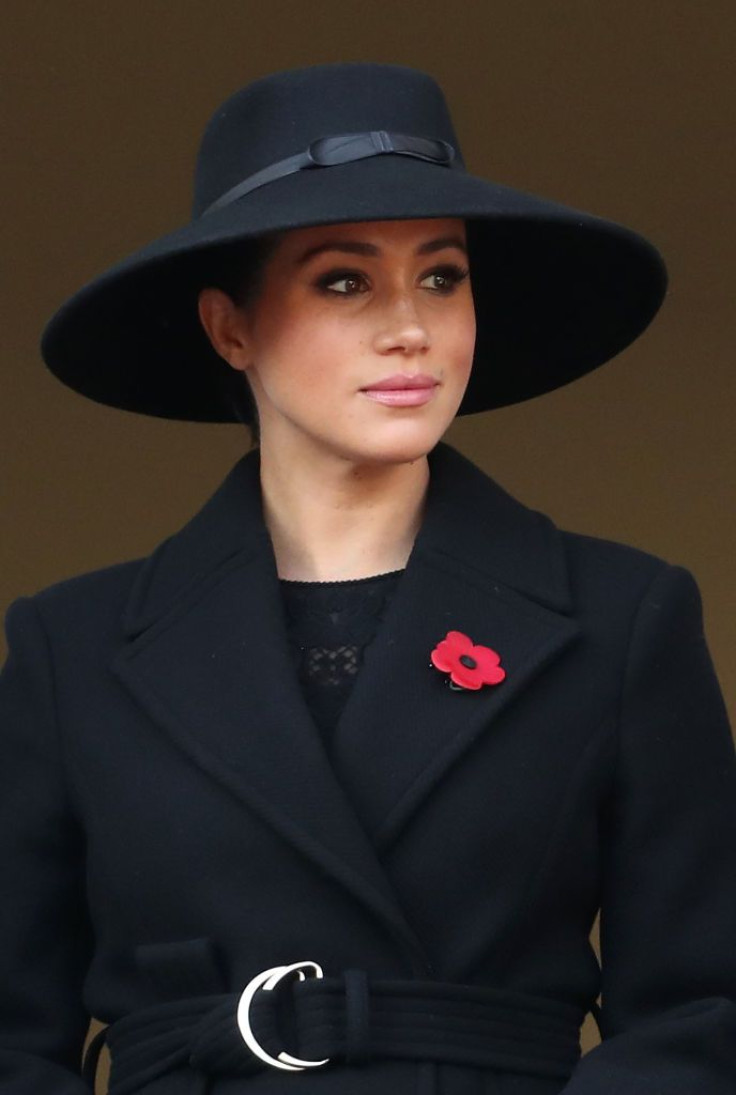 © Copyright IBTimes 2023. All rights reserved.