Meghan Markle's Mom Doria Ragland Not Moving To London Permanently, Source Says
Meghan Markle's mother, Doria Ragland, has no plans to move to London for good.
Queen Elizabeth II invited Markle's mother to spend the holidays with them. Ragland reportedly declined and was spotted running errands in Los Angeles days after she politely rejected the monarch's Christmas invitation.
An insider also revealed to Entertainment Tonight that Ragland has no plans to live with Prince Harry and Markle for good when the couple welcomes their newborn. The yoga instructor is expected to visit them, but she's not making a permanent move to London even if there were rumors that she would have a room in the Duke and Duchess of Sussex's house in Windsor.
"The construction underway [at Frogmore] is taking place with the hopes it will be livable and move-in ready before the baby comes this spring," the source told ET.
"It's likely that Doria will spend extended vacations with Meghan and Harry, but a permanent move at this stage is not in the cards," the source added.
Ragland's presence would have helped Markle a lot. The Duchess of Sussex is expecting her first baby, but life hasn't been easy for her after marrying Prince Harry. Markle and her family are not on good terms. She reportedly stopped talking to her dad and siblings.
In addition, there were rumors that she had a ghastly row with sister-in-law Kate Middleton. It reportedly began last Christmas after the Duke and Duchess of Cambridge invited the Duke and Duchess of Sussex to their home for the holidays.
According to royal biographer Penny Junor, something is definitely going on with Markle. She believes that the former actress is finding her new life very difficult because she used to be her own woman, and there are just too many rules in the Firm.
Markle used to live her life the way she wanted it, but it's a different thing with the royals. Junor also felt that the duchess hasn't settled in and has not been given enough chance to do so.
In addition, the academics are accusing Markle of dropping her feminist views for a traditional, conservative and upper-class makeover. According to Laura Clancy and Hannah Yelin, Markle's activist voice has been either silenced or appropriated by the monarchy because she has given up too much to be a member of the Firm.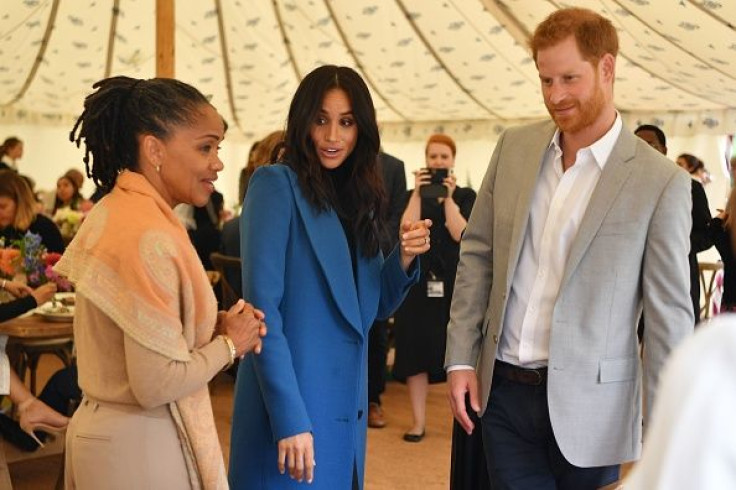 © Copyright IBTimes 2023. All rights reserved.