Meghan Markle's Mom Doria Spotted In LA After Rejecting Queen's Christmas Invitation
Meghan Markle's mother, Doria Ragland, was spotted in Los Angeles after she rejected Queen Elizabeth II's Christmas invitation.
On Monday, Ragland was spotted in LA on business as usual. She was heading out to run errands in matching black top, pants and shoes. In the photos shared by Daily Mail, Ragland seemed to be in high spirits when she met a male friend.
In one snap, she was holding what appeared to be some files on her hand as they talked. In another shot, she was holding woolly items as they walked toward her vehicle. She loaded the items into her trunk.
The said sighting came a few days after Markle's mom rejected the Queen's invite to spend the holidays with them. People reported that Ragland politely declined the Queen's invitation to spend Christmas with them.
Queen Elizabeth II reportedly invited Ragland for a Christmas dinner for the Duchess of Sussex who is pregnant. "It's a mark of the Queen's respect for Meghan and an acknowledgment that she doesn't have any other relations in this country - unlike Kate who has the support of a very close family," a source said.
Many were initially surprised why the Queen invited Ragland for the holidays when the monarch never invited Kate Middleton's parents for the same occasion. Some believe that Her Majesty did it because Markle has no other family members in London.
Ragland has embraced life with a royal daughter, but she won't be joining the royals' festivities this year. The publication added that it's unusual for a non-member of the royal family to join the Queen for Christmas celebrations.
The Queen broke royal tradition when she allowed Markle to spend the holidays with them last year. The Duchess of Sussex is the first royal fiancée to join the members of the Firm for this special occasion.
The Middletons have never joined the royals for Christmas. But in 2016, the Duke and Duchess of Cambridge skipped the holidays with the royals in Sandringham and joined Middleton's family in Englefield, England with Prince George and Princess Charlotte.
People also noted that Ragland will not be moving to London permanently. Prince Harry and Markle may set aside a room for her in their new house in Windsor, but she will not be moving there for good.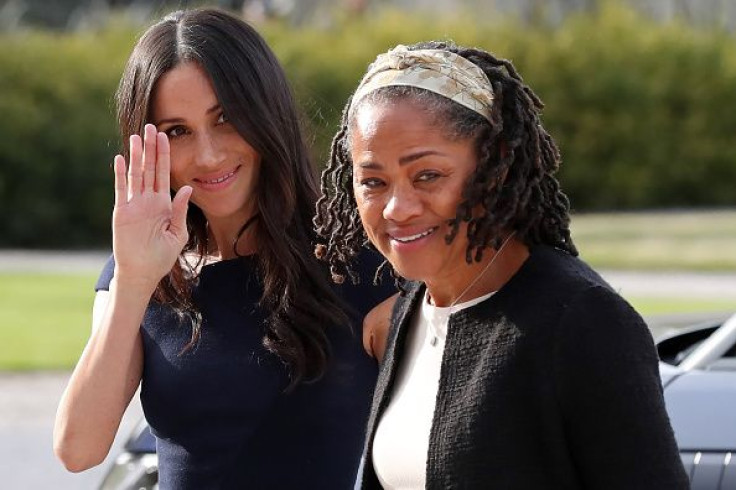 © Copyright IBTimes 2023. All rights reserved.