Meghan Markle's Sister Samantha Sets Twitter On Private After Posting Their Photo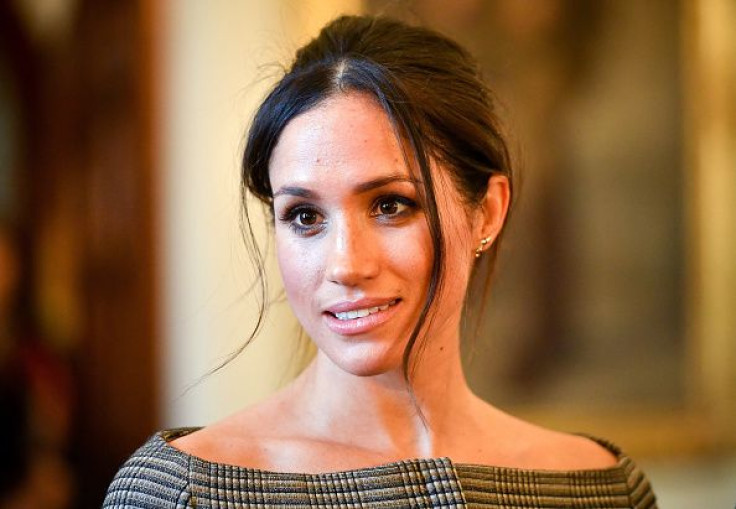 Meghan Markle's sister Samantha Markle-Grant has been changing her Twitter settings frequently.
The 52-year-old recently set her social media account to private after posting her and Markle's photo from years ago as her banner. The snap features an adult Samantha sitting close behind to her much younger half-sister. Markle is wearing eyeglasses in the picture, which was also shared during Samantha's interview with InTouch Weekly.
Ever since Samantha involved herself in Markle and Prince Harry's relationship, the mom of three has been the subject of scrutiny online. But earlier this month, she tried to clear the air and explained that she and Markle never had a feud with each other.
Samantha even praised Markle for all of her positive attributes especially as a kid. "She was extremely well-behaved and respectful. If she wanted something, she'd say it in a forthcoming, diplomatic way. She was well mannered, tidy, and disciplined," she said.
However, Samantha continued to express her disappointment over Markle's mom, Doria Radlan. She claimed that it was the matriarch that caused Markle to be distant from her dad's side of the family.
"In my mind, Doria wanted to run around and seal off all the hatches. She became very possessive and controlling," she said. Samantha added that Radlan became so controlling that she even wants to live with her daughter and Prince Harry in the palace.
Meanwhile, Samantha also spoke with Mirror (via Vanity Fair) and said that she has not spoken to her half-sister was three to four years ago. "The last time we spoke – when I heard her voice – was 2014, almost 2015. Her last words were, 'I love you, babe. I'm really glad we had this conversation,'" she said.
Samantha will soon be releasing her book, "The Diary of Princess Pushy's Sister." But she said that the book is not meant to slam Markle. "I wanted to show in the book that she is the opposite," she said.
© Copyright IBTimes 2023. All rights reserved.