Meghan Markle's Sister Says Kensington Palace Visit Was 'Successful' For This Reason
Meghan Markle's sister dubbed her recent visit to Kensington Palace a success even though she was unable to come face to face with the Duchess of Sussex.
During her interview with Daily Mail, Samantha Markle confirmed that she went to the palace to deliver a letter addressed to her half-sister. She also denied the reports that claimed that she was turned away by the palace security.
"Nobody was turned away, nobody was disrespectful, and it was a wonderful experience. It was a nice experience and nobody was mean to me at all, I was quite surprised," she said (via Express).
When asked to share what she wrote in the letter, Samantha said that she prefers to keep it between her and the "Suits" alum.
"I wanted to express some sentiments and set some records straight. I can't give the details of that but I really wanted the world and really my sister and the British royal family to know what happened and know the truth about a lot of things," she said.
During her recent interview, Samantha also addressed Prince Harry's wife directly and reminded her that life is short. She also said that she knows Markle knows deep in her heart what the right thing to do is.
"You know dad loves you, you know he's been there for you more than anyone, so don't let this public monster and misperception that he's like a sperm donor dad trying to be involved all of a sudden. You know that's not true and so let that happen, come on Meg, have a heart. I know you're a woman, I know you have a heart in there," Samantha said.
Upon her arrival in London, Markle told Jeremy Vine that she has always wanted visit. But she also said that part of the reason why she decided to fly to the United Kingdom is to reach out to her sister.
"I was hoping maybe we would have the chance to speak – that she would know I was here. But I don't think that's going to happen," she said (via the Huffington Post).
As of late, Markle has not yet responded to her sister.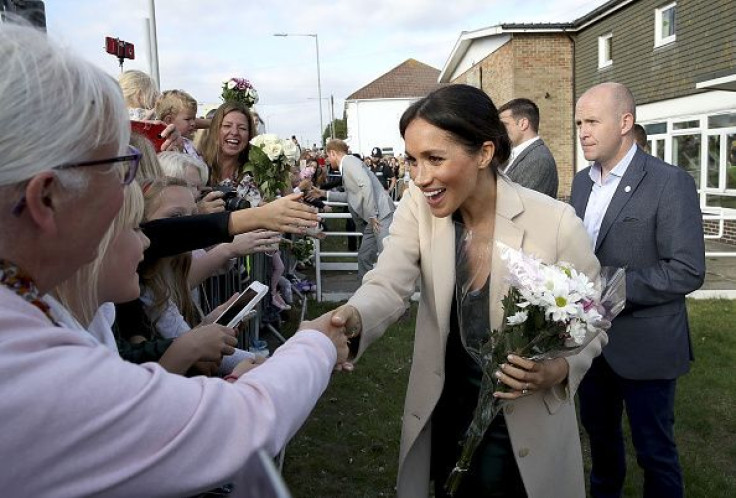 © Copyright IBTimes 2023. All rights reserved.