Meghan Markle Had To Give Up Her Keys, Passport While In The Palace For This Reason
KEY POINTS
Meghan Markle had to surrender her passport and keys when she was in the palace
The Duchess of Sussex's story supports the narrative of her being trapped and isolated before
Markle's valuable documents and items were kept in a safe when she was still in the U.K.
Meghan Markle could access her keys and passport if she really wanted to when she was still in the palace, according to a royal expert.
Markle told Oprah Winfrey in the CBS special that aired on Sunday that she didn't have access to her keys and passport when she was in the palace. However, royal experts Robert Lacey and Robert Finch said the rule was imposed for her protection.
"Sounds as if it fitted Meghan's narrative of being trapped and isolated, but really was routine, and probably anything would be accessible to her if she wanted it," Finch, who chairs the pro-monarchy group The Monarchist League of Canada, told the BBC.
"One assumes that royals' valuable personal documents are kept in a safe or safes — under the eye of the overall palace security," he added.
Historian Lacey, who consults on the Netflix series "The Crown" agreed that Markle had to surrender her keys and passport for security. He explained that the protocol was for Markle's own protection.
"Meghan had to hand in her driving licence under security rules," Lacey said. "If she went out driving on her own, she would not be protected."
Meanwhile, Marlene Koenig, who runs the website Royal Musings, said the royals are given VIP treatment when they travel and do not go through normal passport controls or wait for their baggage to be checked. She couldn't imagine why Markle's passport would be taken but believed that it "would certainly have been requested when travelling on official tours."
Markle told Winfrey during the interview that she had a hard time when she was in the U.K. because she didn't have her keys and passport. "You couldn't just call an Uber to the palace," she added.
"When I joined that family, that was the last time, until we came here, that I saw my passport, my driver's licence, my keys," she said.
Markle's personal items were turned over when she left for California. During the interview, she also admitted that there were times when she had suicidal thoughts and they were "very real."
Following Prince Harry and Markle's interview with Oprah, Black Live Matter co-founder Opal Tometi called for a royal boycott. She felt that Black lives don't matter for royals after the Duke and Duchess of Sussex's racism allegations against the royal family.
Markle and Prince Harry shared that one member of the royal family had concerns over Archie's skin color and how dark his complexion would be. But many just laughed off Tometi's call because they felt that Americans boycotting the royal family is not a threat to the royals who are in the U.K.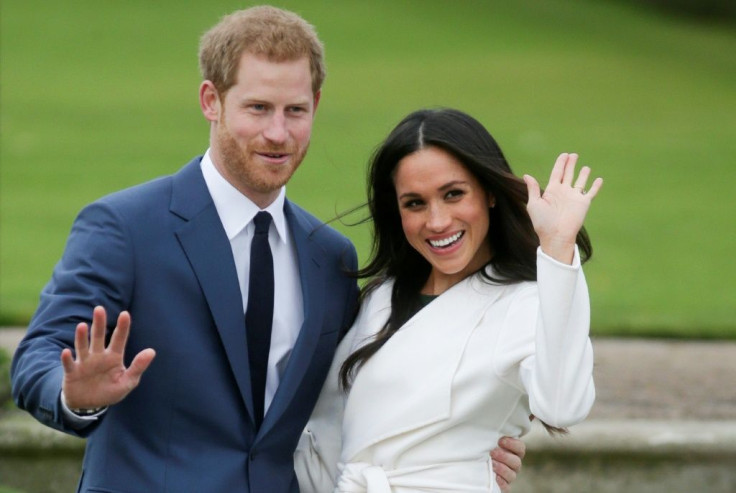 © Copyright IBTimes 2023. All rights reserved.
FOLLOW MORE IBT NEWS ON THE BELOW CHANNELS