Melania And Barron Trump To Move Into White House On Donald Trump's 71st Birthday: Report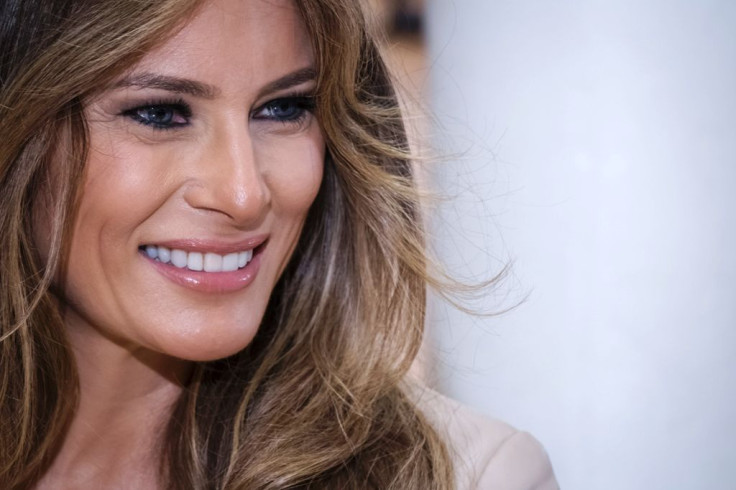 Melania Trump and son Barron Trump will finally move into the White House to stay with President Donald Trump in less than a week, Politico reported Wednesday, citing sources.
The first lady and the 11-year-old will move to Washington, D.C. on June 14, sources told Politico. The date coincides with the president's 71st birthday.
Read: Melania's Star Power On Display During Donald Trump's First Foreign Trip
Melania's parents Viktor and Amalija Knavs are also expected to frequent the White House to look after Barron. The two currently live with their daughter and grandson in the Trump Tower and sometimes spend weekends with the first family at Trump's exclusive beach club at Mar-a-Lago in Palm Beach, Florida, or at the Trump National Golf Club in Bedminster, New Jersey, according to the report.
Though Melania accompanied her husband on several events and his first foreign trip that took place last month, she was largely missing in action in the capital since Trump assumed office Jan. 20. Trump aides think the first lady's presence in the White House will have a positive effect on the president, Politico reported.
"I'm very happy she's moving here," Sam Nunberg, a former Trump campaign aide told Politico. "She's a strong influence and personality, and I think she comforts him."
Since Trump assumed office, Melania kept her son's routine as normal as possible. According to a March 30 report by E! News, the first lady cooks breakfast for Barron every day, prepares his lunch and takes him to his private school in the city's Upper West Side neighborhood.
"I tell him: Take it day by day, enjoy your life, live your meaningful life as I like to do," the first lady said told Us Weekly magazine last November about the family moving into the White House. "Of course, at that age, every child would worry, especially if they love school, if they love friends, they don't want to lose that. Everything is a new opportunity, and it brings new friends and a new school. You never know, you never know what happens. Enjoy it day by day, live your life and don't stress yourself. "
Also in March, Daily News reported Melania is confident about the role she will be playing in the White House.
"She really cares about entertaining," a source close to the first lady told Daily News at the time. "She didn't want people talking business," sources told Daily News. "She had a theme for the Governors dinner — 'Spring Renewal.' And she'll be in full bloom when she moves into the White House."
Apart from this, Melania is also planning to change her style.
"She flies in her hairdresser from Beverly Hills, Alen M, who also works in New York City. He's responsible for her color," another source told Daily News. "They decided recently that she should go blonder. You can see the highlights. The process is called 'balayage.'"
© Copyright IBTimes 2023. All rights reserved.