Melania Trump Made Derogatory Remarks About Donald, Ivanka, New Book Claims
KEY POINTS
First lady Melania Trump has some choice things to say about her husband and his family
These family secrets are revealed in a new book, "Melania & Me"
The book was written by Stephanie Winston Wolkoff, a former friend of Mrs. Trump
An upcoming tell-all book by First Lady Melania Trump's former senior advisor quotes "harsh comments" and derogatory remarks made by Mrs. Trump about her husband and his family.
The latest in a growing tide of books by former friends and confidants of the Trumps is "Melania & Me" written by Stephanie Winston Wolkoff, a former friend of Mrs. Trump. The book, which will begin retailing Sept. 1, was published by Simon & Schuster.
News about the book's disparaging contents came to light on the same day Mrs. Trump was scheduled to appear as the keynote speaker Tuesday at the Republic National Convention (RNC) to convince voters to reelect President Donald Trump.
A professional events planner, Wolkoff began working for Mrs. Trump after arranging Donald Trump's inauguration as U.S. president in January 2017. She was fired by Mrs. Trump in February 2018 after news surfaced Wolkoff made $26 million from Trump's inauguration. Wolkoff claims she worked as an unpaid adviser to Mrs. Trump and was made a scapegoat when the finances of the inauguration were called into question.
The statements attributed to Mrs. Trump in the book were taped by Wolkoff and are said to be derogatory comments about her husband and his adult children. The stunning comments are included in Wolkoff's book, according to Yashar Ali, a journalist who has contributed to HuffPost, NBC News and New York magazine.
Ali also confirms Wolkoff "taped the first lady." Ali said among Mrs. Trump's controversial statements found in the book are "harsh comments about Ivanka Trump, the president's elder daughter and a senior adviser."
Simon & Schuster described Wolkoff's book as a "candid and emotional memoir" answering questions about many of the most scandalous and salacious moments of the Trump presidency. It tells how Mrs. Trump reacted to the Access Hollywood tape where her husband crudely boasted of inappropriately grabbing women. It also tells how Mrs. Trump reaacted to her husband's alleged affair with porn star Stormy Daniels.
"Is Melania happy being first lady?" teases the publishers. "Does she get along well with Ivanka? And why did Mrs. Trump wear that jacket with the phrase, "I really don't care, do u?" printed on the back?
Simon & Schuster also published the bestselling book by Dr. Mary L. Trump, the president's niece, that assails her uncle as being emotionally and psychologically unfit for the office. The book is "Too Much and Never Enough: How My Family Created the World's Most Dangerous Man."
It began retailing at bookstores and online July 14 and immediately became the Number One online bestseller on Amazon.com. It's now ranked the third bestselling nonfiction print and e-book on the New York Times bestseller list.
Simon & Schuster said the real reason for the falling out between Wolkoff and Mrs. Trump was because the former was made the scapegoat for the $107 million spent on Trump's inauguration. It was the largest amount ever spent on a presidential inauguration and was roundly criticized.
Simon & Schuster contends Mrs. Trump could have defended "her innocent friend and confidant, but she stood by her man, knowing full well who was really to blame. The betrayal nearly destroyed Wolkoff, who was the former director of special events at Vogue and producer of nine legendary Met Galas.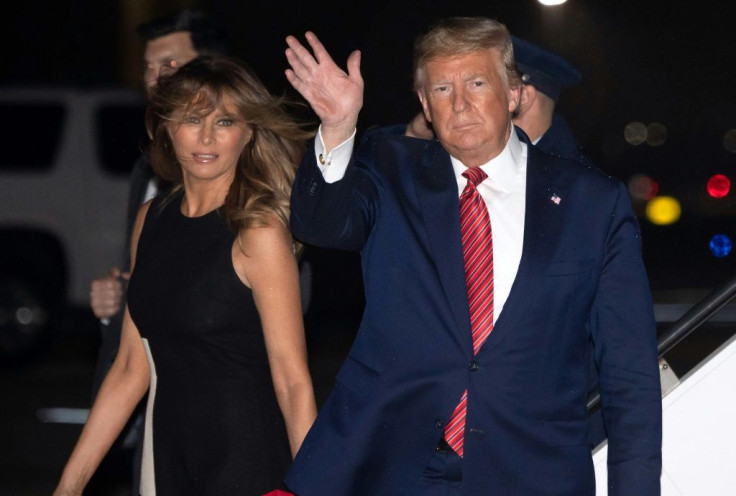 © Copyright IBTimes 2023. All rights reserved.