Melania Trump Reportedly Almost Lost Vital Organs; FLOTUS' #BeBest Campaign Unlikely To Have Impact
Journalist Kate Bennett just released "Free, Melania: The Unauthorized Biography" on Tuesday. In the said book, the CNN reporter shared some interesting details about Melania Trump being the First Lady of the United States, including her marriage with President Donald Trump and her White House life.
Interestingly, Kate revealed that Melania Trump's health issue was not a joke as she almost lost vital organs. "Melania's medical issue was indeed not minor – and that an embolization of a growth of some sort, small or large, when attached to the kidney, as hers might have been, made for a dangerous and complicated procedure," she said.
"Couple that with the amount of pain she had apparently been in, according to close friends, and how long she had been in pain prior to the surgery, and there was concern that if her recuperation was not careful and extended, her type of condition could possibly result in the loss of her kidney," Kate Bennett went on.
To recall, Melania Trump was admitted to the Walter Reed Military Medical Center in May 2018. There, the FLOTUS, reportedly, underwent an "embolization procedure" to treat a benign kidney condition. Fortunately, the procedure was successful and President Donald Trump confirmed that his wife was "doing great" after that.
"The procedure was successful and there were no complications," the White House statement read. "Mrs. Trump is at Walter Reed National Military Medical Center and will likely remain there for the duration of the week. The first lady looks forward to a full recovery so she can continue her work on behalf of children everywhere," it added.
After her release from the hospital, FLOTUS's communications director Stephanie Grisham revealed that Melania Trump was advised not to travel internationally at the time. She, however, did not reveal any details as to why. Melania did not appear in public until June 4, 2018.
Meanwhile, Kate Bennett, also, claimed the Melania's #BeBest campaign, which was launched more than a year ago, is "not really a thing" since it has no clear "framework," "markers for progress" and "timeline" as of press time. She even suggested that it may not be as successful as Nancy Reagan's "Just Say No" and Michelle Obama's "Let's Move" campaigns.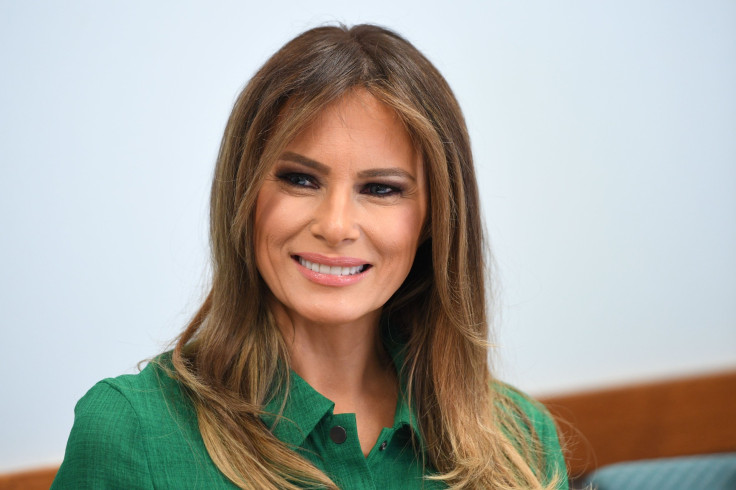 © Copyright IBTimes 2023. All rights reserved.