Melania Trump Slammed For Painting Herself As A Victim While Addressing Capitol Riots
KEY POINTS
Social media users criticized Melania Trump's letter about the Capitol riots
In her letter, she offered condolences to the families of those who died due to the riots
She also criticized those who were spreading "salacious gossip" about her during such tumultuous times
First Lady Melania Trump stirred a controversy after coming out with a letter to the nation in which she painted herself as a victim and condemned the attack at the U.S. Capitol, saying that she was "disheartened" to see such a tragic event take place during President Donald Trump's reign.
In the letter, Melania offered condolences to the families of four rioters who lost their lives while taking part in the violence that took place on Jan. 6 in Washington, D.C. However, many believed that the first lady was too late in providing the much-needed support while many slammed her for offering condolences to those who were part of the mob that posed a danger to America's democracy.
"I am disappointed and disheartened with what happened last week. I find it shameful that surrounding these tragic events there has been salacious gossip, unwarranted personal attacks, and false misleading accusations on me – from people who are looking to be relevant and have an agenda," Melania wrote.
Her letter was ripped to shreds by social media users who believe that Melania and the entire Trump family do not care about the country.
One of the users wrote that people should not bat an eye at Melania's statement because she found a way to turn a statement about an attack on democracy into a rant about people gossiping about her and her family.
"Melania Trump finds a way to turn a statement about an attack by her husband's mob on democracy, which killed people, into a whine about people gossiping about HER. Narcissism in action. The sooner these bloated, stupid chancers are out of public view the better," one user stated.
"It took you 5 DAYS to respond to the Capitol being hijacked by terrorists YOUR HUSBAND encouraged & cheered. 5 DAYS OF SILENCE as we learned about police being beaten & murdered. 5 DAYS OF SILENCE as we watch your family members dancing during a terrorist attack. No forgiveness," @littledeekay wrote on Twitter.
"What was this message supposed to accomplish? In any communication, there should be a goal, but I can't figure out what she was going for. Starting by making it all about her seems a counterproductive method," @douglaswelch opined.
"Somehow, someway, Melania managed to make herself the victim by the fifth paragraph - BEFORE condemning violence (in the most generic sense) and encouraging people to 'look at things from all perspectives.' Wow. What a stunning lack of self-awareness," @wfcarolyn added.
Meanwhile, one of the netizens noted that he never saw any "salacious gossip" regarding Melania after the attack on the Senate building and called her "selfish" for even thinking of coming out with such a statement.
"In all the aftermath, I don't remember seeing a single instance of 'salacious gossip' about Melania. Everyone just wondered where the hell she was and why it was taking her so long to condemn the violence and give condolences to the Officer. What a selfish statement," @SoArchaic stated.
"It quite a feat to twist the events of last week's horrific attack to make oneself the biggest victim. But somehow, Melania Trump found a way," @KimberlyEAtkins wrote.
Melania and Donald Trump will be moving out of the White House on Jan. 20, when President-elect Joe Biden takes the oath as the 46th president of the United States. On the other hand, Kamala Harris will join the office as the vice-president.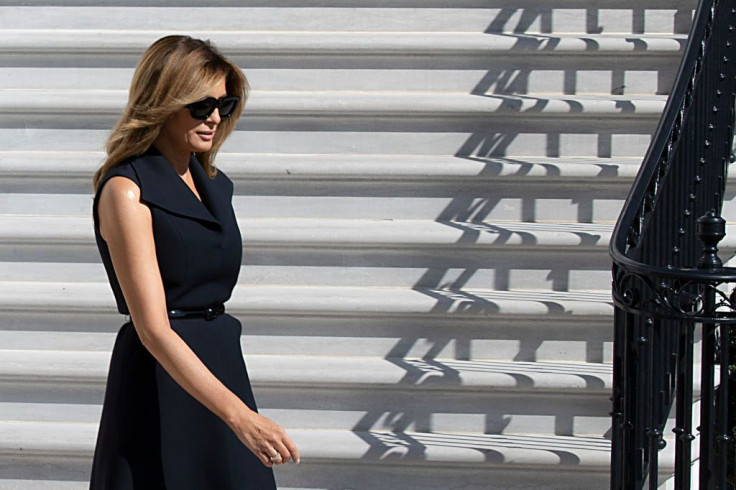 © Copyright IBTimes 2022. All rights reserved.
FOLLOW MORE IBT NEWS ON THE BELOW CHANNELS