Melania Trump's Library Donation Rejected, First Lady Fires Back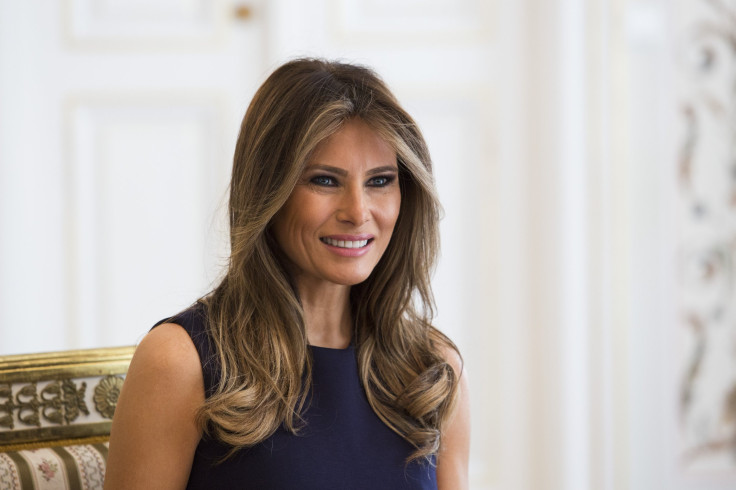 A librarian at Cambridgeport Elementary School in Cambridge, Massachusetts, rejected Melania Trump's donation of Dr. Seuss books this week, citing illustrations that are "steeped in racist propaganda, caricatures, and harmful stereotypes" while also citing how the school is properly funded and also offering criticism of the Trump administration's controversial Secretary of Education Betsy DeVos.
"School libraries around the country are being shuttered. Cities like Philadelphia, Chicago, and Detroit are suffering through expansion, privatization, and school 'choice' with no interest in outcomes of children, their families, their teachers, and their schools," wrote award-winning school librarian Liz Phipps Soeiro on the Horn Book Family Reading blog.
"Are those kids any less deserving of books simply because of circumstances beyond their control? Why not go out of your way to gift books to underfunded and underprivileged communities that continue to be marginalized and maligned by policies put in place by Secretary of Education Betsy DeVos? Why not reflect on those 'high standards of excellence' beyond only what the numbers suggest? Secretary DeVos would do well to scaffold and lift schools instead of punishing them with closures and slashed budgets."
The move prompted a response Friday by the first lady's camp.
Stephanie Grisham, the first lady's director of communications, said Friday in a statement that the librarian's reaction was "unfortunate" because Trump has repeatedly used her position to aid children.
"[Melania Trump] has demonstrated this in both actions and words since her husband took office, and sending books to children across the country is but one example," Grisham said. "To turn the gesture of sending young students some books into something divisive is unfortunate, but the First Lady remains committed to her efforts on behalf of children everywhere."
As a part of "National Read a Book Day," the first lady handpicked a school in each state nationwide to be the recipient of a collection of 10 Dr. Seuss books. "The Cat in the Hat" and "Green Eggs and Ham" were among the list of titles included in the gift.
"As I was thinking of your return to school, I wanted to send you a special gift...Remember, the key to achieving your dreams begins with learning to read," Trump wrote in a letter enclosed with the gift.
Soeiro wrote that she works "in a district that has plenty of resources, which contributes directly to 'excellence,'" and that Cambridgeport students have access to an extensive school library.
Soeiro also pointed out the alleged racism depicted throughout Dr. Seuss' work. She cited "If I Ran a Zoo" and "And to Think That I Saw It On Mulberry Street" as examples that boast racist mockery.
The first lady's efforts mirrored actions performed by Michelle Obama, who was known to read Dr. Seuss books to young children. Melania Trump has read the famed author's books at educational events for children, including a reading in March of "Oh, the Places You'll Go" at NewYork-Presbyterian/Weill Cornell Medical Center.
© Copyright IBTimes 2023. All rights reserved.