Melania Trump's Statement About 'Opportunists' Slammed: First Family To Blame, Netizens Say
KEY POINTS
Melania Trump was slammed on Twitter yet again
Melania Trump blames opportunists for trashing her family name's reputation
Melania Trump received mixed reactions as FLOTUS
Melania Trump was slammed on social media after blaming opportunists for trashing their family's reputation.
In an interview with Sean Hannity, Melania was asked what she believes is the hardest thing about being the first lady of the United States. The FLOTUS said, "The opportunists who are using my name or my family name to advance themselves."
Melania said that they range from comedians and journalists to performers and book writers. Melania stressed that the problem was that they were writing history, and they did not do it correctly.
Melania's statement only backfired as Twitter users reacted to her message negatively, calling the first family the first "opportunists." One said that "there is no good in the Trump name."
Several netizens also said that the reputation of the Trumps was long gone and that they were to blame. Some insisted that Melania was the "opportunist" for marrying someone for money instead of their critics.
"Nope. Trump's do that all by themselves," one commented.
"The only 'opportunist' I see is Melania and Republicans," another added. The only "opportunist" I see is Melania and Republicans."She's right! #1 opportunist = Donald Trump," @TinRoof14 wrote.
"I would said she is opportunist number 1," @RosaAlcivar11 commented.
Meanwhile, other social media users also mocked Melania over her statement. Don Klyne said that Melania's family's good name was long gone when she lied her way into the U.S. Several also said that they didn't care about Melania's family name.
Despite the backlash, some individuals expressed their support the FLOTUs. In fact, several considered her to be the "first lady of all time."
In related news, Melania was also recently mocked for plagiarism. Several netizens took to Twitter when they saw that her signature in the Christmas card was too similar to her husband's and pointed this out. According to a handwriting expert, Melania's signature was "stylized."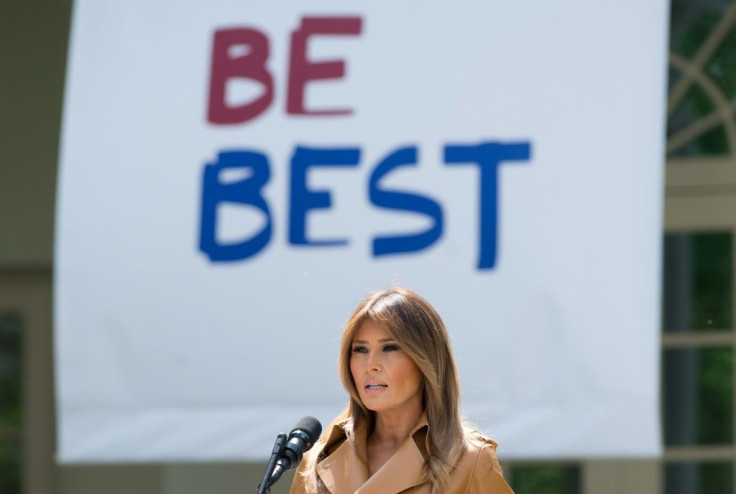 © Copyright IBTimes 2023. All rights reserved.