Melissa Jenkins Murdered: Why Did Allen And Patricia Prue Strangle The Vermont Teacher?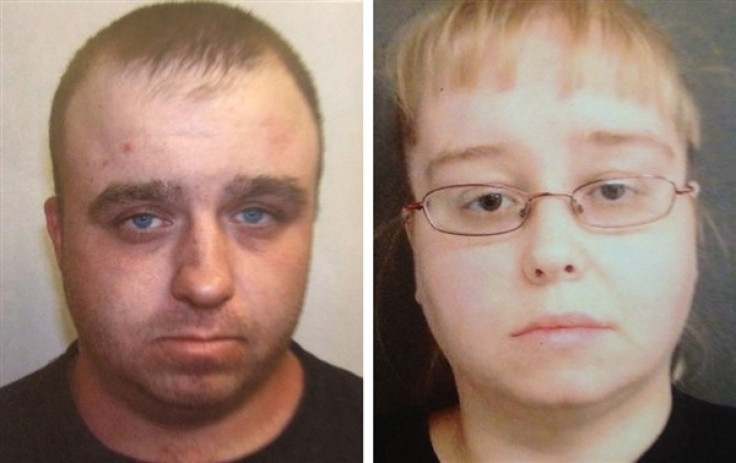 In another horrifying twist in the murder of Vermont science teacher, Melissa Jenkins, the couple arrested today, Allen and Patricia Prue, have admitted to why they committed the heinous act.
Allen Prue, 30, a snow plower and newspaper delivery man for the Caledonian Record, told police that on Sunday night, the evening that Jenkins went missing, he wanted to get a girl. According to MSNBC, Prue had asked out Jenkins in the past.
Allen Prue enlisted the help of his wife, Patricia Prue, 33, to lure the victim. Patricia called Melissa Jenkins that night and told her that they were having car trouble.
The couple pleaded not guilty Wednesday morning.
Melissa Jenkins went missing Sunday evening, when her car was found running with her two-year-old son still inside. Her body was discovered on Monday.
MSNBC reports that both Allen and Patricia Prue allegedly strangled Jenkins. Jenkins body was then placed in the backseat of their vehicle and they proceeded to drive it back to their home. From there they allegedly stripped the body and placed it on a tarp. The couple then poured bleach on her body, and continued to do the same thing with their own clothes.
Documents state that the Prue's then put their victim's body in the Connecticut River. They weighed down the body with blocks, and concealed it with brush, continued the document.
The tarp and clothes involved in the crime were taken to New Hampshire where they allegedly burned, reported MSNBC.
Allen and Patricia Hues are currently facing charges of 2nd degree murder and improperly disposing of a body in connection with the killing of Melissa Jenkins.
© Copyright IBTimes 2023. All rights reserved.
FOLLOW MORE IBT NEWS ON THE BELOW CHANNELS