Mexico – Croatia 2014 World Cup: Early Prediction, Preview For Group A Elimination Game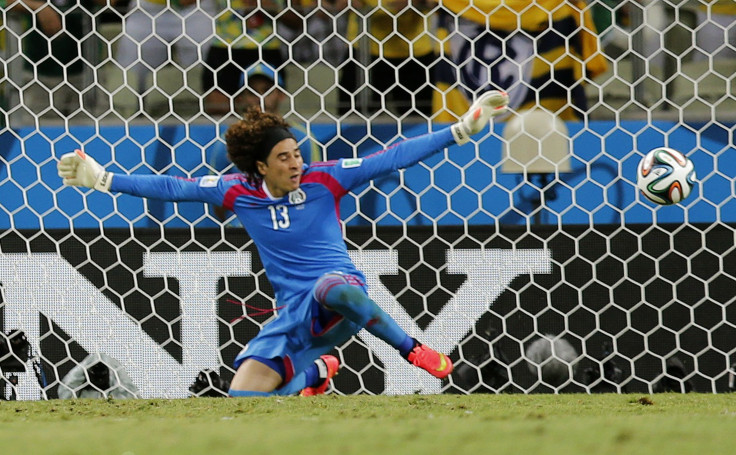 Almost immediately after the World Cup groups were announced, experts were quick to point out that host-nation Brazil was basically guaranteed to advance to the Round of 16, and highly favored to win Group A.
Things have come a little harder than expected for the world's most visible national team. The Brazilians have four group points, and have been pushed hard by the two top teams in the group.
On June 23, all four teams will play, and there are many questions surrounding where each team will finish, and how Brazil enter the final game in need of a point to advance. The chances are very high that Brazil will defeat or at least earn a draw against Cameroon when the two nations meet in Brasilia. But the recently eliminated Cameroon could make it interesting by trying to play spoiler with a squad that has nothing to lose, and with an interest in making a name for themselves as arguably the biggest underdog for any World Cup match.
The match in Recife promises to be far more intense. Both Croatia and Mexico enter the match with a great deal of momentum. Mexico outlasted Cameroon, despite questionable officiating, and also managed a scoreless result against Brazil, while Croatia annihilated Cameroon on Wednesday, 4-0, in a match that was far more one-sided than the final score. The Croats appear to be a different team than the one that controversially lost to Brazil in the World Cup opener. With star striker Mario Mandzukic in the lineup, Croatia will have their best goal-scoring weapon in what amounts to a must-win situation.
After some lukewarm reviews in the 3-1 loss to Brazil, goalkeeper Stipe Pletikosa literally rose to the occasion against Cameroon. Late in the match, Pletikosa denied forward Pierre Webo's header with an acrobatic save that no doubt helped regain his confidence to preserve the shut out.
Unfortunately for Croatia, Mexico will likely have the goalkeeper advantage, as Guillermo Ochoa is coming off the match of a lifetime. The 28-year-old, who is currently without a club contract, raised many eyebrows for his shutout performance against Brazil. It was arguably the best effort by a goalkeeper in the tournament.
Mexico may need some scoring punch when they face Croatia. Though El Tri will advance with a draw, Mexico may not have much choice to also attack, considering Croatia's aggressive midfield. Mexico may need more production from midfielders Andres Guardado, and Hector Herrera, who was responsible for some excellent passes against Cameroon.
The catalyst off the bench for Mexico is Javier "Chicharito" Hernandez. The Manchester United forward has not played a vital role thus far, but he is capable of being a difference maker. It will be interesting to see if head coach Miguel Herrera decides to shake up his tactics and perhaps give Chicharito more playing time.
Niko Kovac doesn't have a particularly deep roster to utilize against Mexico. However, the former central midfielder knows how to get the most out of his midfield and has one of the best in the business: Luka Modric. The Real Madrid playmaker has yet to perform at his top level, and the prospect of Modric and Mandzukic linking together could give Mexico's central defense some serious nightmares.
For months, Croatia and Mexico knew that this match would decide their group fate. Mexico will advance with a draw, but can ensure a first-place spot with a win, while Croatia basically are in a must-win situation. Expect a particularly tactical and intense match.
Prediction: Mexico and Croatia draw, 1-1
© Copyright IBTimes 2023. All rights reserved.