Mexico Earthquake Update: 1 Dead As Buildings Sway In Mexican Capital, Tsunami Warning Issued
KEY POINTS
Buildings were shaken across the Mexican capital
USGS measured the quake at 7.4
Mayor Adela Roman said gas leaks were reported in many parts of Acapulco
No immediate casualties have been reported
Update at 2.29 a.m. ET: A powerful 7.1-magnitude earthquake struck Mexico on Tuesday near the Pacific resort city of Acapulco, killing at least one person who was crushed by a falling utility post. The earthquake shook several buildings in the capital several hundred kilometers away.
The man was killed when the pole fell on him in the city of Coyuca de Benitez, Guerrero state governor Hector Astudillo told Milenio TV. According to the National Seismological Service, the epicenter was 11 kilometers southeast of Acapulco in Guerrero state.
Original Story: A 7.1 magnitude earthquake struck Mexico near the port city of Acapulco late Tuesday, the National Seismological Service said, shaking the capital, Mexico City, to its core and swaying some buildings in the area.
The quake struck about 230 miles away from the capital, the agency said, as the ground shook across Mexico City and other surrounding states, the New York Times reported. There were no immediate reports of casualties from the earthquake but the head of the capital's police force said some neighborhoods experienced power interruption.
The U.S. Geological Survey (USGS) measured the quake at 7.4 in magnitude, adding that the temblor was only 7.8 miles below the earth's surface. The powerful earthquake also resulted in a tsunami threat warning for Mexico from the U.S. tsunami warning system, but it said no states in the U.S. were at risk.
In one video posted online, people could be seen holding on to each other as trees outside a building shook. One person could be seen clinging to a fence as the ground continued to shake. Another video showed a mix of blue, yellow, and red lights in the skies during the temblor.
Due to Mexico City's earthquake warning system that functioned properly at the time of the quake, residents in the capital rushed out of buildings as the ground shook for almost a minute in some areas.
In Acapulco, Mayor Adela Roman said in a statement to a TV news outlet, Milenio, that "there is no really serious situation, CBS News reported. However, Roman said there were "many gas leaks in many places" and several buildings saw fallen walls.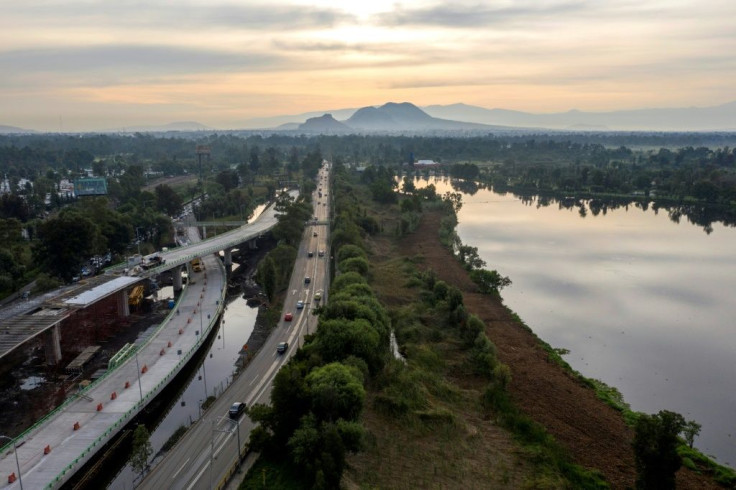 © Copyright IBTimes 2023. All rights reserved.
FOLLOW MORE IBT NEWS ON THE BELOW CHANNELS