Mexico Kidnapping: President Of Mining Operation Denies Reports Company's Employees Were Abducted In Guerrero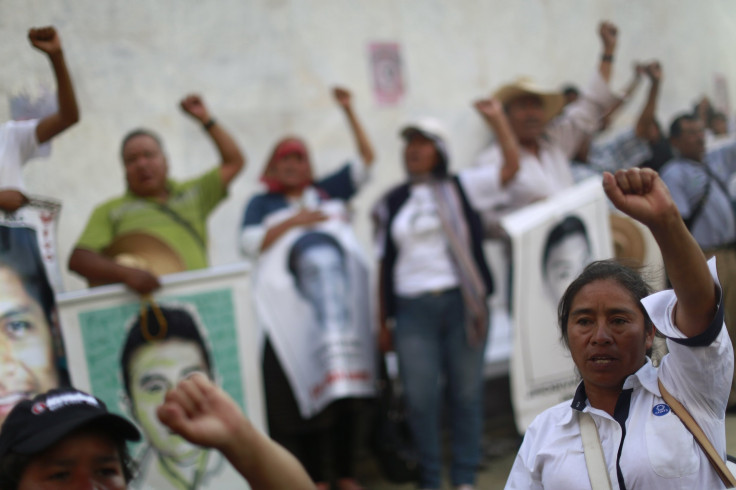 The president of a Canadian mining operation in Mexico said the reports several of the company's employees were kidnapped Saturday were false, the Associated Press reported. A state official said at least 12 people, including several miners, had been abducted by kidnappers dressed as police or military personnel. Another government spokesperson said at least some captives had been released.
However, officials for the mining operation said the company had confirmed several of its employees who allegedly had been taken had not gone missing. "One may be involved, but because of a family matter. It has nothing to do with the mine," Fred Stanford, president of Torex Gold Resources Inc., based in Toronto, told the AP. The company has about 250 employees working in the area and at least 1,000 contract workers.
At least 12 people were said to have been abducted Saturday in the southern state of Guerrero, local media reported. The alleged kidnapping took place near the city of Iguala, 120 miles south of Mexico City, where dozens of college students were reportedly butchered and burned by local police in September. The massacre sparked a series of protests directed at authorities as well as President Enrique Peña Nieto, who had promised to address widespread corruption among the country's law enforcement communities. Police have often been accused of being in cahoots with local gangs and the country's notorious drug cartels.
The Mexican government officially declared the 43 students dead in January. "The government of the republic profoundly laments these series of events," Attorney General Jesús Murillo Karam said during a press conference Jan. 27. "From day one, we have been in solidarity with the pain of the families and the victims as well as with our responsibility to bring those who did this to justice. We are committed to hand down a punishment that is reasonable within the law, but that also serves as an example and assures that these kinds of crimes are not repeated."
Drug violence in Mexico rose sharply beginning in 2006 following former Mexican President Felipe Calderón's large-scale effort to crack down on the country's drug traffickers, the Council on Foreign Relations said. Homicides spiked to around 120,000 under Calderón, twice as many as during the previous president's term. Organized crime killings made up an estimated 30 percent to 60 percent of all homicides before 2013.
Last week, the editor of El Manana, a newspaper in the Mexican border city of Matamoros, was dragged from his office and beaten by members of the local Gulf Cartel, who were reportedly angered by the newspaper's running stories about deadly gunfights in the area. Editor Enrique Juarez Torres told the AP the beating "was a warning."
Additionally, two Americans reportedly vanished in Matamoros, which is on the border with Texas, last week while visiting their grandmother. Investigators have tried locating the vehicle in which the men had been driving, Fox News Latino reported.
© Copyright IBTimes 2023. All rights reserved.